Olympic sport this week
Last updated on .From the section Olympics
MAJOR EVENTS THIS WEEK
Archery: London Archery Classic (Olympic test event) (3-10 October)
Boxing: AIBA World Championships, Baku, Azerbaijan (22 September-10 October)
Equestrian (showjumping): Horse of the Year Show, Birmingham (4-9 October)
Gymnastics (artistic): World Championships, Tokyo (7-16 October)
Shooting: Shotgun World Cup final; Al Ain, UAE (27 September-6 October)
Table Tennis: European Championships, Gdansk, Poland (8-16 October)
LAST WEEK'S HIGHLIGHTS
Sir Chris Hoy looks near his impressive best at cycling's National Track Championships in Manchester; Aaron Cook also celebrates gold in Manchester at taekwondo's British Open; the world boxing championships get under way amid controversy in Azerbaijan; and there's a new world record for sprint canoeist Paul Wycherley.
CYCLING
Sir Chris Hoy won a hat-trick of gold medals at the National Track Championships in Manchester to show he is as hungry as ever for Olympic success. The 35-year-old Scot - who has four Olympic gold medals to his name - won the Keirin and individual sprint events before linking up with Jason Kenny and 41-year-old Jason Queally to win the team sprint.
Wales' Becky James also impressed, winning gold medals in the keirin and sprint, in the absence of Olympic sprint champion Victoria Pendleton.
Pendleton opted to compete only in the women's team sprint, which she duly won with Jess Varnish. Afterwards Pendleton, who has said she expects next year's Olympics to mark her retirement, confirmed that this will be her last National Championships.
Attention now turns to the European Championships in Holland, which start on 21 October.
TAEKWONDO
Aaron Cook won his first title in the UK since quitting the British Taekwondo programme with a 23-11 defeat of countryman Craig Brown at the British Open in Manchester.
Cook has opted to work with a host of coaches and support staff known as 'Team Cook' in a bid to help him recapture the form which made him the 2010 European Champion and world number one.
"I am a lot happier now and am on a roll, which we want to keep going and step it up for hopefully a gold in London," Cook said.
It was a successful British Open for Gary Hall's GB squad, with World Championship silver medallist Jade Jones and Martin Stamper both winning their respective weight divisions, while Bianca Walken also struck gold in the over-73kgs category, which has not been selected for London 2012.
JUDO
London 2012 hopeful Ashley McKenzie won under-60kg gold at the Judo GB World Cup in Liverpool.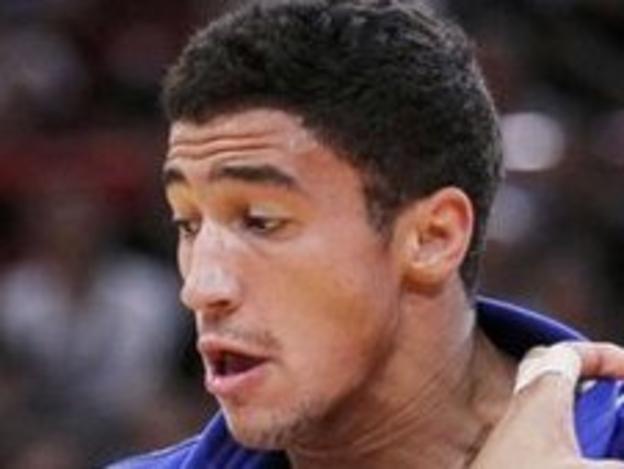 The 21-year-old bounced back from a disappointing display at the recent World Championships by beating Slovakian Matjaz Trbovc in the final.
There were also bronze medals for GB's Matthew Purssey and James Austin. Purssey defeated two-time Olympic veteran Winston Gordon in the under-90kgs, while Austin secured his medal coming through in the under-100kgs.
France topped the table with five medals but it was an encouraging showing from Great Britain after failing to reach the podium at August's World Championships.
BOXING
The World Boxing Championships opened in Baku amid official fury at claims that multi-million dollar bribes were paid to ensure gold medals for Azerbaijani fighters at the 2012 Olympics.
A BBC Newsnight programme alleged an Azeri businessman had pumped millions of pounds into the international governing body's World Series of Boxing in return for two guaranteed Olympic gold medals for Azeri fighters.
The allegations were strenuously denied by AIBA, which promised to launch an investigation, but it's cause was hardly helped by the World Championship draw, in which all nine of the competing Azeri fighters have been seeded.
In all weights bar the heaviest two, the eight quarter-finalists are guaranteed places in London.
The championships conclude this weekend.
CANOEING
British sprint canoeist Paul Wycherley kayaked across the English Channel in a new record time on Sunday, beating the mark set by his coach Ian Wynne.
Wynne, a canoeing bronze medallist at the Athens Olympics in 2004, crossed in two hours and 59 minutes in 2007.
But Wycherley - who is aiming to raise £100,000 for charity - was more than half an hour faster in two hours 28 minutes.
He normally races over a one kilometre distance in the men's K1 (single-person kayak) sprint canoeing category, and is aiming to compete at next year's London Olympics.
OTHER NEWS
A total of 116,000 people have applied for 1.14 million tickets to see next year's Paralympic Games, London 2012 organisers Locog have revealed.
Ballots will take place in some price categories in 126 of the 300 ticketed sessions across 16 of the 20 sports and for the opening and closing ceremonies.
International Paralympic Committee President Sir Philip Craven said: "The response from the public for Paralympic Games tickets has been phenomenal."
The Games start on 29 August next year.
BBC Sport produces this document for its commentators and production staff and we thought you might enjoy it too.