50 worldwide contenders for 2012: Sally Pearson
Last updated on .From the section Olympics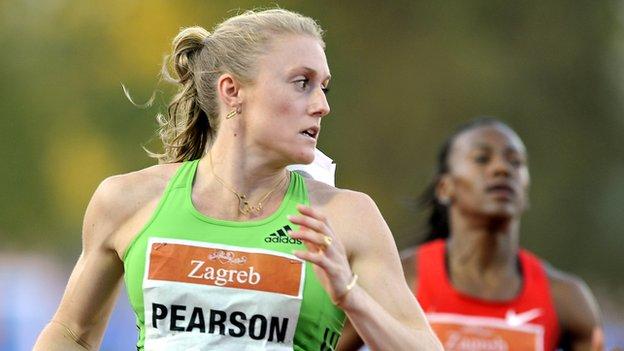 Athletics (100m hurdles)
Born: 19/09/86
Career highlights
The Australian sprint hurdler became world champion in the fourth fastest time in history.
The Olympic silver medallist lowered her personal best in 2011 from 12.50 seconds to 12.28, equivalent to about two metres, and was undefeated all year until she fell while leading her last race of the season.
Pearson sought advice on motivation and focus from 2000 Olympic champion Cathy Freeman prior to winning the world title.
Other career
Pearson has only taken the hurdles seriously since late 2006 - her preferred event when she switched from gymnastics to athletics as a child was the 100m sprint. She has won the Australian 100m title five times and her personal best of 11.14 puts her second on the country's all-time list.
She was disqualified after winning the 100m final at the 2010 Commonwealth Games; England protested after Pearson initially avoided disqualification for a false start when she and Laura Turner jumped the gun.
She competed in her first Wold Championships at the age of 16 and was fifth six years later despite tearing a disc in her back prior to the event.
Did you know?
She nearly missed the race that brought her to the attention of her long-term coach, Sharon Hannan.
Pearson was watching the long jump at the Queensland state championships when she saw her rivals lining up for the under-13 hurdles final. She ran to the start with seconds to spare and went on to win the race in a Queensland record infront of the watching Hannan.