Wada asks British Olympic Association to review lifetime ban

By David Bond
BBC sports editor
Last updated on .From the section Olympics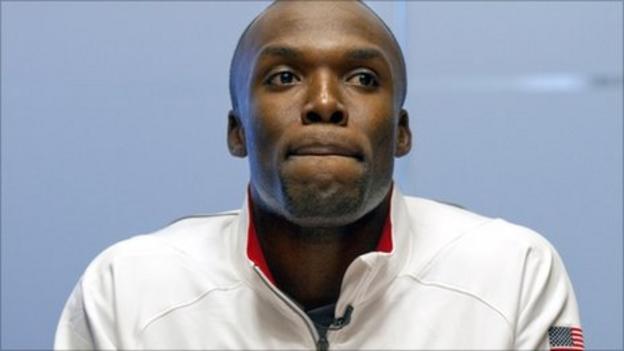 The World Anti Doping Agency (Wada) has written to the British Olympic Association urging them to review their lifetime ban for drugs cheats, the BBC has learned.
The move comes a day after the Court of Arbitration for Sport (Cas) ruled the International Olympic Committee's own rule barring serious doping offenders was unenforceable.
The BOA's so-called anti-doping by-law is under threat following that decision.
On Thursday, the BOA released a letter from Wada which they say endorses their anti-doping rules and, crucially, their lifetime ban by-law.
But David Howman, director general of Wada, told the BBC that his organisation had not in fact approved the lifetime ban. He went on to reveal that Wada had contacted the BOA suggesting they look again at the rule.
He said: "We have not approved their selection policy by-law. The BOA are trying to have a bob both ways. At all times they have said the bye-law is not an anti-doping rule but a selection policy.
"Now they are saying it's an anti-doping rule.
"Our mandate is to report on anti-doping rules. We therefore said we would back their anti-doping rules. But we have always been clear - if it is an extra sanction then it would not be compliant.
"Ultimately it's not up to us to make a decision like this. It's a matter for a court and for them to think about. What we have done as a result of the Cas decision is to write to them.
"They are trying to take a strong approach and I welcome that. But it has to be fair and consistent."
The Wada remarks come after American 400m Olympic champion LaShawn Merritt overturned a ban against competing at the Olympics and will be able to defend his title in London.
The 25-year-old won his case after challenging the IOC's rule 45, which states that anyone banned for a doping offence for six months or more should miss the next Olympics.
Merritt was given a two-year suspension in 2010, later reduced to 21 months, for failing three tests for a banned steroid.
But he argued that the Olympic ban went beyond World Anti-Doping Agency (Wada) sanctions of a maximum two-year ban.
The BOA insists the letter sent in March 2008 supports the BOA bye-law because it's anti doping laws include a clause - section 7.4 - which sets out that any person who has committed an anti doping rule violation will be "ineligible" for membership or selection of Team GB.
It will be crucial to their defence of the by-law because CAS ruled the IOC's rule 45 unenforceable because it was not compliant with the WAdA code and was therefore considered a sanction, not an eligibility rule.
The BOA says their rule is different to that because as a national Olympic committee they have the right to choose who they want to compete for Britain - a right confirmed by the IOC's executive board member and London 2012 co-ordination commission chairman Denis Oswald today.
"The autonomy of each National Olympic Committee is to establish their own policy on the eligibility of their athletes," he said, while on the commission's latest inspection visit to London ahead of next year's Games.
"It is not just about doping, it could be about gambling. This is something for the BOA (British Olympic Association) to determine.
"It is in the Olympic Charter that the NOC has the right to establish the rules of eligibility of the athletes.
"We fully understand that the BOA has that rule and has had it for a number of years. It has been challenged but it stands and we respect the right of the BOA."