Olympic sport this week
Last updated on .From the section Olympics
MAJOR EVENTS THIS WEEK
Track cycling: European Championships, Apeldoorn, Netherlands (21-23 October)
Equestrian (eventing): Stars of Pau, France (12-16 October)
Fencing: World Championships, Catania, Italy (8-16 October)
Gymnastics (artistic): World Championships, Tokyo (7-16 October)
Table Tennis: European Championships, Gdansk, Poland (8-16 Oct)
LAST WEEK'S HIGHLIGHTS
Great Britain's boxers return from the World Championships with a record medal haul; British Olympic cycling champion Rebecca Romero announces she will not compete at 2012; GB's men suffer a big blow at the World Gymnastics Championships; and Olympic 400m champion LaShawn Merritt has his doping ban overturned.
BOXING
Great Britain's boxers enjoyed a record-breaking week at the World Amateur Boxing Championships in Baku as they picked up an unprecedented four medals.
Luke Campbell, Anthony Joshua and Andrew Selby all won silvers after being beaten in their finals and Tom Stalker picked up a bronze.
As a result of their performances Campbell, Joshua and Stalker have all booked their place at the Olympics, while Selby now faces a one-off bout with fellow Brit Khalid Yafai in the 52kg division to see who will join them. Fred Evans of Wales also qualified for London 2012.
Super-heavyweight Joshua came closest to gold, just losing to home fighter Magomedrasul Medzhidov 22-21 in the final bout of the tournament.
CYCLING
Olympic champion Rebecca Romero has announced she will not compete at the London 2012 Games next summer.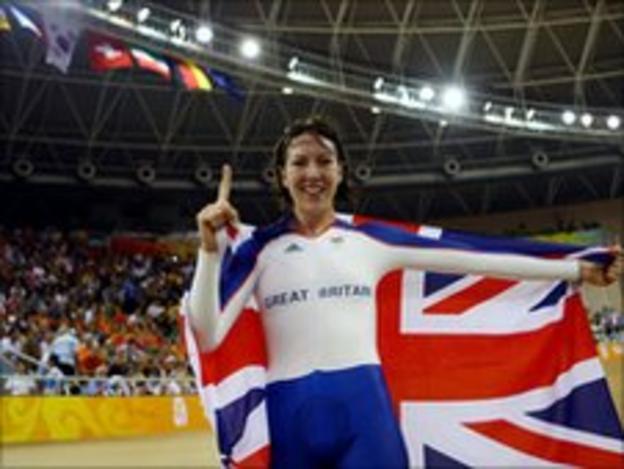 British Cycling confirmed on Monday that the 31-year-old, who claimed individual pursuit gold in Beijing, has left the Olympic programme.
"Having suffered several setbacks at crucial points, I believe I'm no longer on a pathway which will see me fulfil my Olympic ambition to win a second Olympic gold medal," Romero, a double world champion, said.
Former rower Romero is the only British woman to have won Olympic medals in two different sports following her silver medal at the 2004 Games in Athens in the quadruple scull.
GYMNASTICS
Britain's men missed their first chance to qualify for London 2012, finishing outside the top eight at the World Gymnastics in Tokyo.
The women had earlier qualified in eighth place but the men, expected to easily match them, suffered some dramatic falls on the high bar and did not recover, finishing 10th behind the leaders Japan.
Despite Britain's shock exit here, they are highly likely to come through the test event in January and reach the Olympics.
The test event, to be held at the O2 Arena - the Olympic gymnastics venue - sees the teams who finished ninth to 16th in Tokyo battle it out for four remaining team slots at the Games.
ATHLETICS
Kenya's Moses Mosop set a course record of 2hr 5min 37 sec in winning the Chicago marathon on Sunday, while Liliya Shobukhova of Russia became the first athlete to win the women's race three years in a row.
Britain's Claire Hallissey, competing in only her second marathon, secured the Olympic qualifying standard by finishing sixth in 2hr 29min 27sec.
ARCHERY
Great Britain narrowly missed out on a bronze medal in the women's team event at the Olympic test event at Lord's.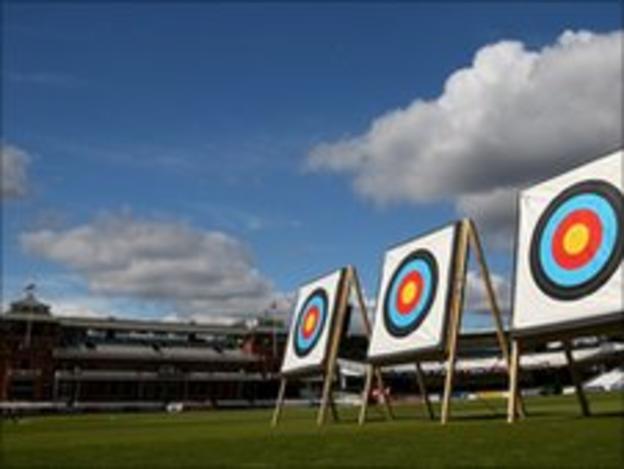 Alison Williamson, Amy Oliver and Naomi Folkard beat world champions Italy in the first round but were knocked out in the semi-final by eventual runners-up China and then lost the bronze-medal match to Japan.
Korea won gold, and their world number one Jung Dasomi clinched the women's individual title. The men's competition was also won by the top-ranked archer, Brady Ellison.
TABLE TENNIS
Teenager Liam Pitchford enjoyed the biggest win of his career, beating world number nine Vladimir Samsonov in England's opening defeat by Belarus at the European Championships in Poland.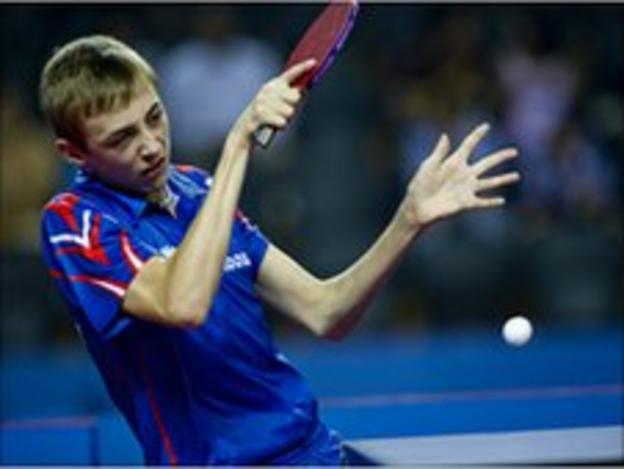 Pitchford, ranked 260 places below Samsonov, put England ahead with his spectacular win but the Belarusian later took his revenge on the 18-year-old in a rematch to seal a 3-1 victory for his country.
England's women began the tournament with a 3-0 victory over Azerbaijan.
EQUESTRIAN
Pre-event favourite Nick Skelton was surprisingly beaten by world number 229 Jaime Guerra from Mexico in the big event at the Horse of the Year Show in Birmingham.
Guerra, 47, had finished 91st at last year's World Championships but he excelled at the weekend, winning the Leading Show Jumper of the Year on Utopias.
Skelton and Big Star had to settle for joint-second with Wout Jan van der Schans on P-Pilot.
OTHER NEWS
LaShawn Merritt can defend his Olympic 400m title at London 2012 after winning an appeal against an International Olympic Committee (IOC) doping law.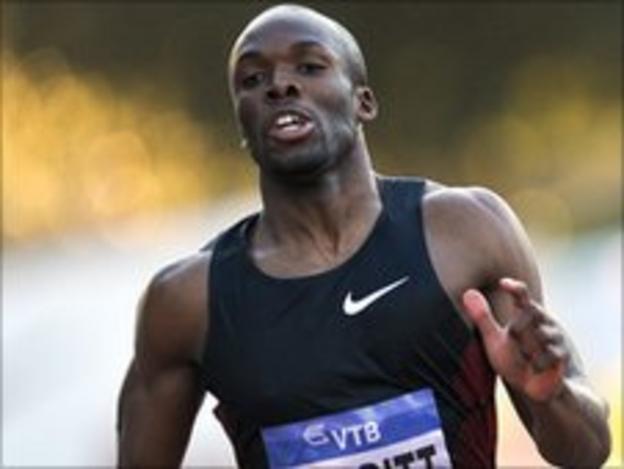 The IOC's rule had barred any athlete who has received a doping suspension of more than six months from competing in the next Games. But the American argued it went beyond World Anti-Doping Agency (Wada) sanctions of a maximum two-year ban.
The outcome may lead to a change of British Olympic regulations; a British Olympic Association (BOA) by-law currently imposes a lifetime Olympic ban on those with doping convictions.
Dwain Chambers - who was ruled out of future British Olympic teams after being banned for two years in 2003 for using the performance-enhancing drug THG - is considering appealing against his Olympic suspension.
BBC Sport produces this document for its commentators and production staff and we thought you might enjoy it too.