London 2012: Olympic sport this week
Last updated on .From the section Olympics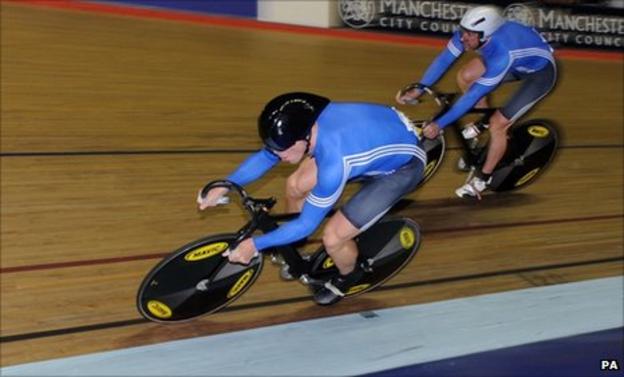 MAJOR EVENTS THIS WEEK
GENERAL: Pan American Games, Guadalajara, Mexico (14-30 October)
BOXING: Women's European Championships, Netherlands (16-23 Oct) Team GB: Six English women (five members of GB Boxing's Olympic squad) will compete in the most important event of the year and, while Olympic qualification is not at stake, it's a chance to gauge form against possible 2012 opponents. Follow BBC Sport's Jess Creighton on Twitter for updates (reports and video interviews on the BBC Sport website).
CYCLING (TRACK): European Championships, Netherlands (21-23 Oct) Team GB: Britain's top track cyclists return to the scene of this year's World Championships, where vital Olympic qualifying points are on offer as the new track season begins in earnest. Follow BBC Sport's Ollie Williams on Twitter for updates (reports on the BBC Sport website, live coverage on Eurosport)
LAST WEEK'S HIGHLIGHTS
British gymnast Louis Smith wins bronze on the pommel horse at the World Championships in Tokyo; Kelly Sotherton and Mark Lewis-Francis suffer UK Athletics funding blows; but Mary King is in the money after winning eventing's biggest cash prize.
GYMNASTICS
Olympic bronze medallist Louis Smith won Britain's sole medal at the World Championships in Tokyo.
Smith claimed bronze on the pommel horse, as he did at the Beijing Olympics, behind champion Krisztian Berki of Hungary and France's Cyril Tommasone.
Had he not made an error at the end of his difficult routine, it could have been gold. "It was shaky at the end but to come away with bronze means the hard work's paid off," Smith said.
Dan Purvis narrowly missed a surprise medal in the men's all-around as Japan's Kohei Uchimura won a record third consecutive world title.
Beth Tweddle's attempt to regain the floor world title ended in disappointment; the 26-year-old finished seventh behind gold medallist Ksenia Afanasyeva of Russia, who was initially only a reserve for the final.
Tweddle had earlier failed to reach the uneven bars final, a title she won in 2010.
Fellow Liverpudlian Hannah Whelan, 19, finished ninth in the women's all-around competition which was won by Jordyn Wieber of the United States.
Can Britain's gymnasts win medals at London 2012? BBC commentators Mitch Fenner and Christine Still assess Britain's chances of medals at the London Olympics here.
ATHLETICS
Olympic medallist Kelly Sotherton's chances of competing at London 2012 have suffered a major blow after she lost her funding from UK Athletics.
The 34-year-old, third in the heptathlon in 2004 in Athens, was targeting a 400m place but has lost her second-tier "podium relay" funding.
Sprinter Mark Lewis-Francis drops from top-level "podium" funding to podium relay.
Among those elevated to top level funding are European Under-23 champions Holly Bleasdale (pole vault) and Jack Green (400m hurdles).
BOXING
Six British boxers, including London 2012 gold medal favourite Nicola Adams, have been selected to compete at the women's European Championships in Rotterdam this week.
The three Olympic weight categories will be filled by World Championship silver medallists Adams and Savannah Marshall - who will compete at flyweight and middleweight respectively - with Chantelle Cameron to fight at lightweight.
Natasha Jonas will compete at light welterweight, with Nina Smith fighting at bantamweight. Lisa Whiteside will compete at featherweight but is the only fighter selected that is not currently part of the GB Boxing women's Olympic squad.
TABLE TENNIS
Germany's Timo Boll won double gold at the European Championships in Poland, retaining his singles title and leading his country to victory in the team event. Boll - a world bronze medallist earlier this year - beat countryman Patrick Baum 4-1 in the final to become European champion for the fifth time.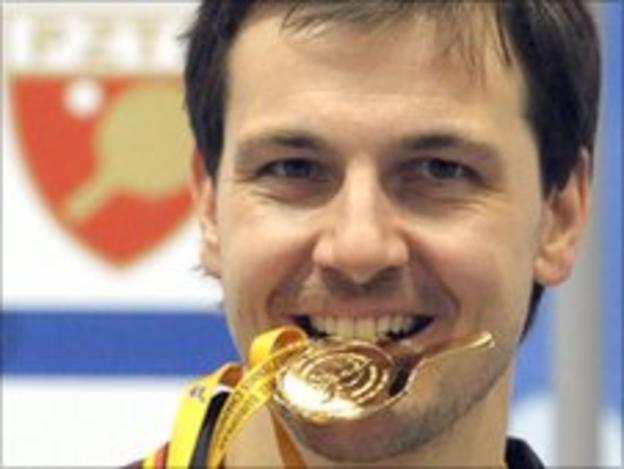 Li Jiao of the Netherlands was also a double winner, beating Irene Ivancan of Germany 4-3 in the women's singles final and leading her country to the team title.
Great Britain's Liam Pitchford, who stunned world number nine Vladimir Samsonov in the team event last week, enjoyed another remarkable victory in the men's singles. The 18-year old, ranked 269th in the world, beat world number 20 Alexei Smirnov 4-3.
Pitchford, along with England team-mates Darius Knight and Kelly Sibley, reached the last 32.
EQUESTRIAN
Mary King claimed the biggest single award in eventing - 150,000 US dollars (£100,000) - as she became HSBC FEI Classics champion despite finishing behind winner William Fox-Pitt in Pau.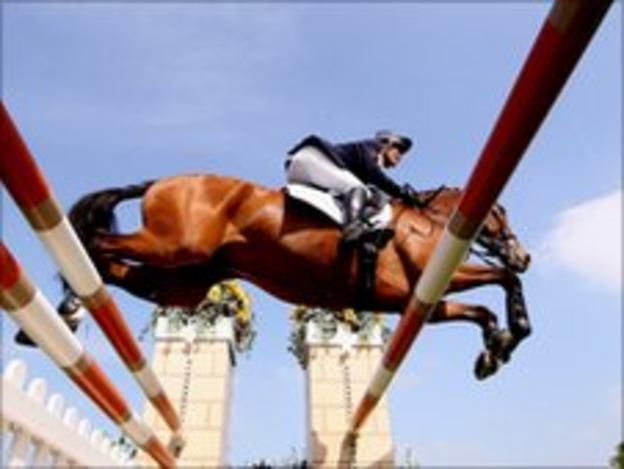 King - set to appear in her sixth Olympic Games next year - clinched the title in the final leg of the event at Etoiles des Pau with a magnificent clear jumping round on Imperial Cavalier that lifted her to fourth place, enough to clinch the overall series title.
She is the first woman to win the series since it started in 2008.
"It's great to win a major prize like this," said King, who intends to spend the money on a new lorry.
FENCING
Hosts Italy finished top of the medals table at the World Championships in Catania, winning four golds and 11 medals in all.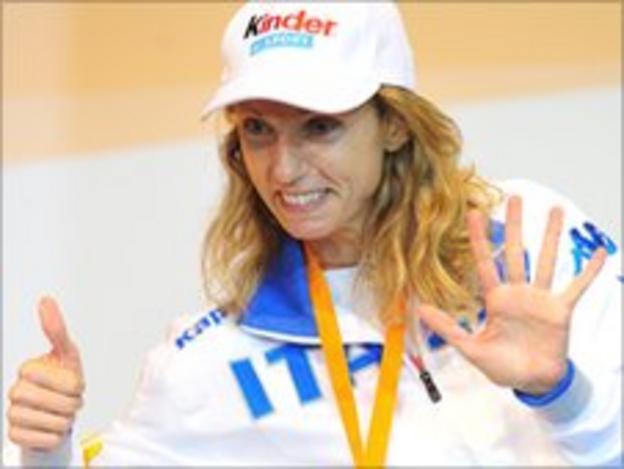 Among their gold medallists was the formidable Valentina Vezzali, who won her sixth individual world title in the women's foil. The 37-year-old will be going for her fourth consecutive Olympic title next year.
Unfortunately the GB team fell short of expectations at world championship level for a second consecutive year.
The British team's best individual result was the last-16 place earned by Corinna Lawrence in women's epee.
OTHER NEWS
About 90% of people who applied for tickets for the London 2012 Paralympics are set to be told they have been successful, organisers have announced.
Applications were received from 116,000 people for more than 1.1 million tickets. The ballots for oversubscribed sessions have now been completed and nine out of every 10 applicants are likely to receive tickets.
Payments will be taken from bank accounts between 18 and 31 October.
BBC Sport produces this document for its commentators and production staff and we thought you might enjoy it too.