London 2012: Gareth Bale wears Olympic football shirt
By James Pearce
BBC sports news correspondent
Last updated on .From the section Olympics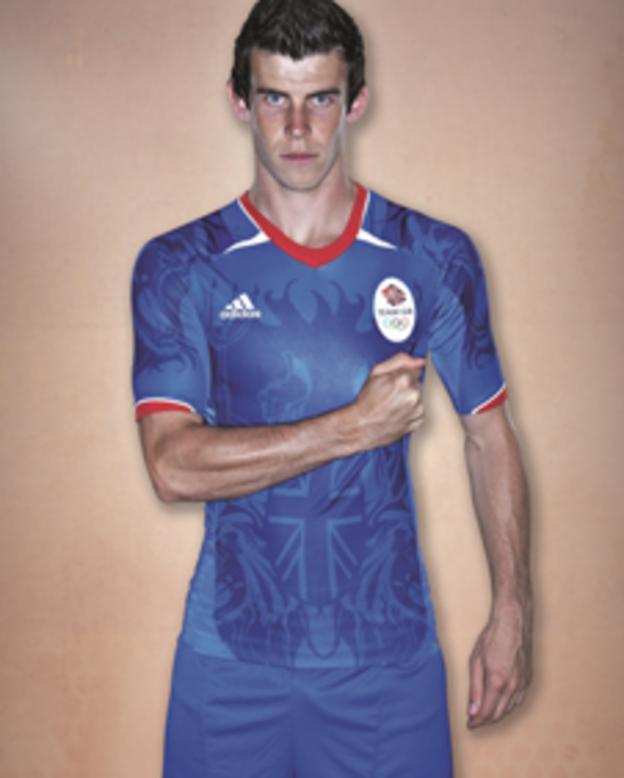 Wales midfielder Gareth Bale has risked upsetting some Welsh football fans by becoming the first player to pose in a British Olympic team supporters' shirt.
The Football Association of Wales, along with those of Scotland and Northern Ireland, has opposed its players playing in the British team.
The Tottenham star has said he wants to play for Team GB at London 2012.
And a British Olympic Association spokesman said he was a natural choice to be used in the photograph.
He told the BBC: "We have maintained all along that Team GB will allow for the consideration, and possible inclusion, of players from any of the Home Nations, so it only makes sense that Gareth would appear in the photo."
However, Bale's decision to make his position so clear, by becoming the first player to model the kit, will be controversial.
FA of Wales chief executive Jonathan Ford told the BBC: "Our position remains unchanged. We are not for Team GB.
"Gareth can make his own choices and make his own decisions. But we are not going to stop anyone playing."
The official team kit will be launched next year.
The shirt which Bale is wearing is a limited edition shirt for supporters. It has been produced to celebrate the four home nations coming together to form Team GB.
The blue shirt has red and white trim and a union jack logo painted into the main body.
Although it is not the same as the team's version, it is believed to be similar and the supporters' shirts will go on sale in two weeks' time.
A spokesman for Gareth Bale said that "while he is 100% Welsh, he is also British".