London 2012: Olympic sport this week
Last updated on .From the section Olympics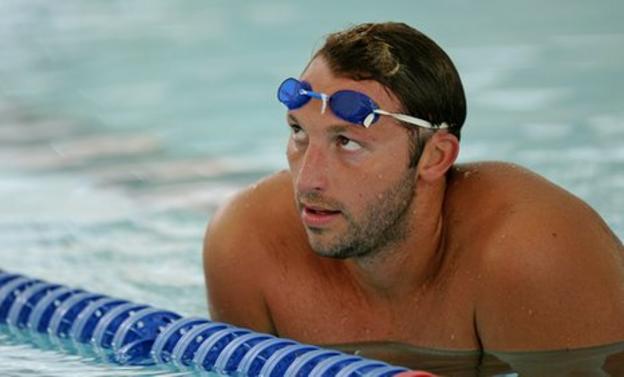 MAJOR EVENTS THIS WEEK
CYCLING (TRACK): World Cup Classic, Astana, Kazakhstan (4-6 November); The first of four World Cup meetings between now and February, all of which carry points towards Olympic qualification. Great Britain, who won seven gold medals at the recent European Championships, should include the fit-again Sir Chris Hoy. Follow British Cycling on Twitter for updates.
SWIMMING: Fina World Cup (short course), Singapore (4-5 November); Australia's Ian Thorpe, the five-time Olympic gold medallist, returns to competition after five years away.
TABLE TENNIS: World Team Cup, Magdeburg, Germany (3-6 November); The world's top eight men's and women's teams compete in a knockout format. China are the top seeds in both competitions. Great Britain will not be present.
WEIGHTLIFTING: World Weightlifting Championships, Disneyland Paris (5-13 November); British Olympic hopeful Zoe Smith, 17, will be competing in only her second major international competition, having won bronze at the 2010 Commonwealth Games in Delhi.
LAST WEEK'S HIGHLIGHTS
Britain's badminton stars continue their battle for 2012 places; Wilson Kipsang just misses the marathon world record; more glory for China's table tennis sensation Ding Ning; and London's Olympic hockey pitches look pretty in pink.
BADMINTON
Imogen Bankier and Chris Adcock are in pole position to represent Great Britain in the mixed doubles at London 2012 after moving ahead of Nathan Robertson and Jenny Wallwork in the world rankings.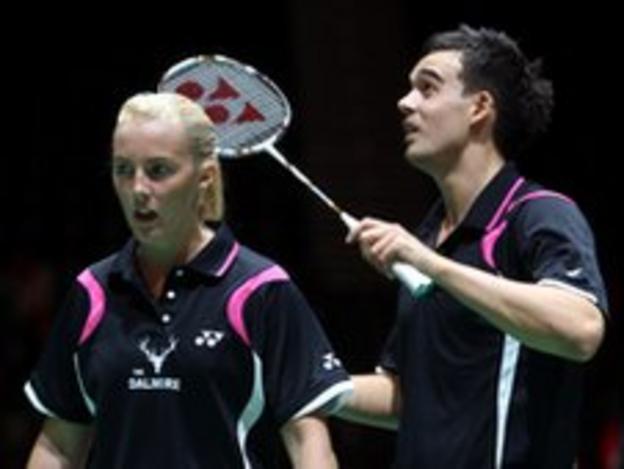 Bankier and Adcock have risen from 15th to a career-best 11th in the latest world rankings, published after last week's French Open, while Robertson and Wallwork have fallen from 11th to 17th.
Unless two British pairs are in the top eight by the end of May, only one of them will qualify for the Olympics.
World silver medallists Bankier of Scotland and England's Adcock lost 23-21 21-19 to second seeds Xu Chen and Ma Jin in the second round of the Paris tournament, but English duo Robertson and Wallwork had already fallen in round one.
The best GB performance came in the men's doubles where Chris Adcock and Andrew Ellis beat the Olympic champions Markis Kido and Hendra Setiawan of Indonesia before losing to Japan's Hirokatsu Hashimoto and Noriyasu Hirata in the quarter-finals.
ATHLETICS
Kenya's Wilson Kipsang came within just four seconds of the world marathon record on Sunday when he won the Frankfurt race in 2hr 3min 42sec.
The 28-year-old retained the title with the second fastest time in history, behind the mark set by compatriot Patrick Makau in Berlin five weeks ago.
There was disappointment for Britain's Liz Yelling in the women's race. She missed the Olympic qualifying time of 2:31.00, finishing 18th in 2:34.58.
TABLE TENNIS
World champion Ding Ning continued her stellar season by clinching the World Cup title at her first attempt.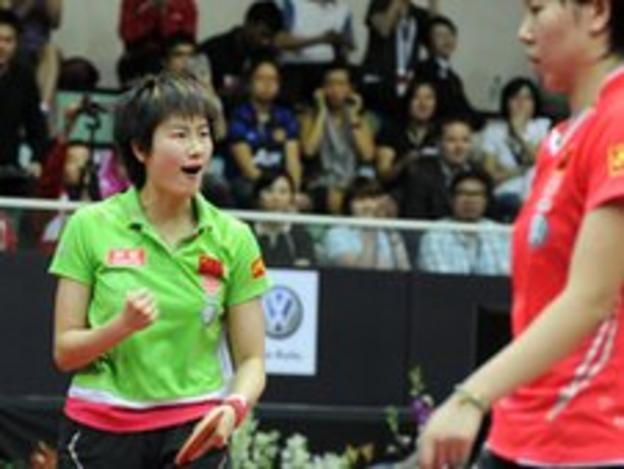 The 21-year-old overcame Chinese colleague Li Xiao Xiao by four games to one in Singapore in a repeat of the World Championship final five months ago.
Ding's victory ensured she became only the third female player to win both tournaments in the same year.
EQUESTRIAN
Nick Skelton starred at the Washington International Horse Show, winning the prestigious $100,000 President's Cup.
The British 53-year-old, riding Carlo 273, was aided by the absence of several riders who were competing at the Pan American Games in Mexico.
But that should not detract from a wonderful few days for the six-time Olympian, who also won the $25,000 Puissance - effectively high jump for horses - when he cleared a seven-foot wall on Unique.
HOCKEY
The first of the new blue and pink Olympic hockey pitches was unveiled last week with players and coaches hailing it a success and not a brightly-coloured gimmick.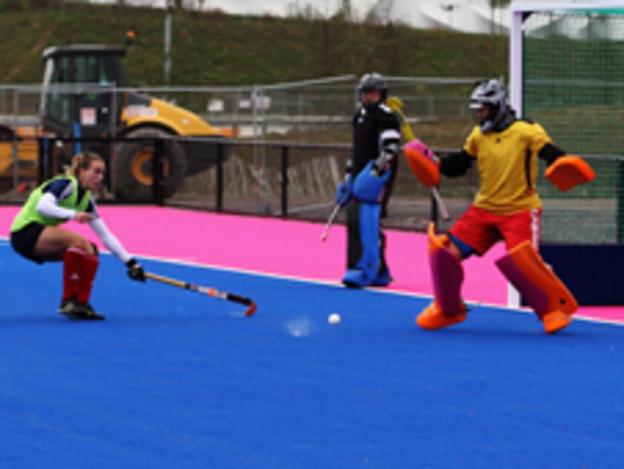 Britain's women's hockey team trained on the state-of-the-art blue pitch, which is complete with pink surrounds, at the Olympic Park.
London 2012 will be the first international competition to use this colour combination, officially named London Blue and London Pink, and a yellow ball will be used with the aim of making the sport easier to watch both at the stadium and on television.
BBC Sport produces this document for its commentators and production staff and we thought you might enjoy it too.