Rower Dan Ritchie on comeback trail from hamstring operation
Last updated on .From the section Olympics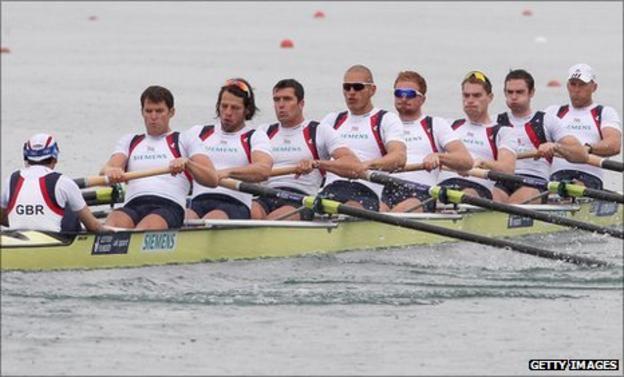 British rower Dan Ritchie says he is making good progress after having surgery on his hamstring.
Ritchie, who helped the men's eight win the silver medal at the 2011 World Rowing Championships, feels he is close to returning to full training.
"I'm injured at the moment," Ritchie told BBC Radio Berkshire's Olympic Dreams programme.
"I'm still training but I'm only doing upper body work, so lots of arm weights for example. I just can't use my legs."
Ritchie, who also helped the eight to bronze and silver medals during the 2011 World Cup series, says the operation was essential and should leave him in better shape as he continues his preparations for the 2012 Olympics.
"They stripped my hamstring of all inflammation and scarring so that it can move freely up and down my leg, whereas before there was a bit of tension and irritation," added Ritchie.
"They stripped it down, stitched it back up and I've got it how I want it. So hopefully I'll be able to get back to training soon."
Ritchie and the rest of the GB rowing squad are about to head out to a high-altitude training camp in Sierra Nevada, Spain.