Great Britain drugs ban 'violates' Wada code
Last updated on .From the section Olympics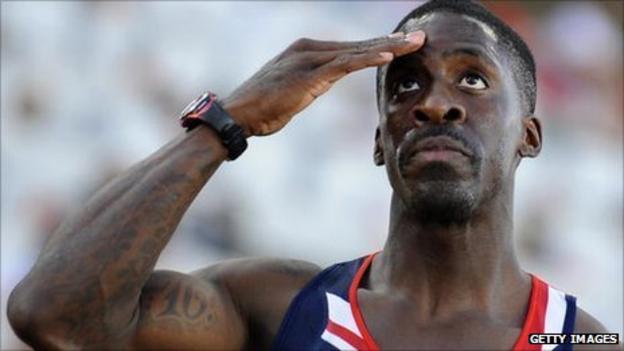 The British Olympic Association has been told its life ban for drugs cheats violates the global anti-doping code.
The World Anti-Doping Agency (Wada) board declared the policy "non-compliant" at a meeting on Sunday.
The BOA intends to take the matter to the Court of Arbitration for Sport (Cas) in a bid to keep the ban.
"We will vigorously defend any challenge to the policy which bans drug cheats from representing Team GB," the association said.
The BOA by-law imposes a lifetime Olympic ban on any British athlete banned for more than six months for a doping offence.
In October, Cas ruled that the International Olympic Committee's (IOC) own doping rule - which barred offenders who had received bans of longer than six months from competing in the next Olympic Games - was unenforceable.
That allowed Olympic 400m champion LaShawn Merritt to overturn a ban that prevented him from competing at the 2012 Games, enabling him to defend his title in London next year.
Following that decision, Wada wrote to the BOA urging it to review its policy.
But the BOA, which is the only national Olympic committee to enforce a lifetime ban for doping offenders, has repeatedly vowed to "vigorously defend" its selection policy.
In a statement, the BOA said the ruling had brought "clarity and closure" to its dispute with Wada, adding: "We look forward to receiving the formal findings from Wada setting out how they have determined the BOA's selection policy is non-compliant with the world anti-doping code."
Wada president John Fahey has defended the ruling and criticised BOA chairman Colin Moynihan for his claims that current anti-doping sanctions are "toothless".
He said: "I'm very disappointed that it's come to this.
"I believe that Wada has acted very properly from the moment that we got news of the [Cas] decision.
"We had their decision conveyed to us through a vitriolic spray in a speech that was circulated to everyone except us earlier this week."