Jersey's Will Golder has no doubt over Winter Olympics
Last updated on .From the section Olympics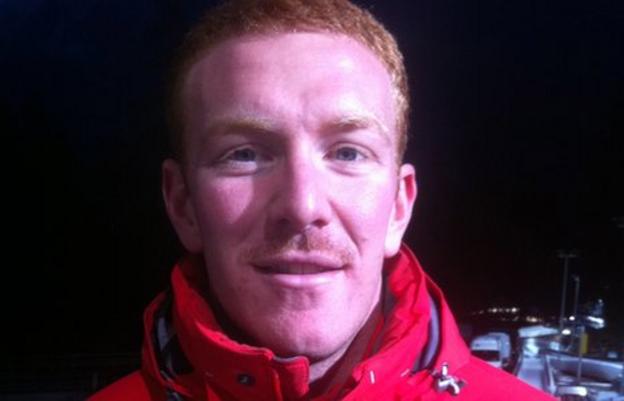 Jersey bobsleigh driver Will Golder says he has "no doubt" he will earn a place at the next Winter Olympics.
Golder, 23, has been racing for Great Britain for the past two and a half seasons and already has his sights set on Sochi 2014.
He won the two-man British Championship with partner Antoe Walters in October, his highlight of the past year.
"There is no doubt in my mind we can make that Olympic race and the Games as a whole," he told BBC Radio Jersey.
"It's going to be a long process and a lot of hard work is going in."
Golder, who moved to Jersey as a child, proudly takes the island flag with him when he competes for Great Britain around the world.
He said: "To represent your country, not only Great Britain but also Jersey, at an Olympic Games would be a dream come true.
"We have a performance plan and curve that we try and stick to, to build up and up towards that overall long-term goal of Sochi 2014."
Golder will race in in the World Junior Championships at the end of January in Austria.
"We've got a target for that race of fifth place or above in the two-man and a top ten in the four-man," he said.
"I think we can achieve that and we've been training very well.
"With the way that we're going at the moment, a top result there would mean that we are finally setting ourselves in stone and hopefully building up towards Sochi."