London 2012 legacy targets dealt blow as youth participation falls
Last updated on .From the section Olympics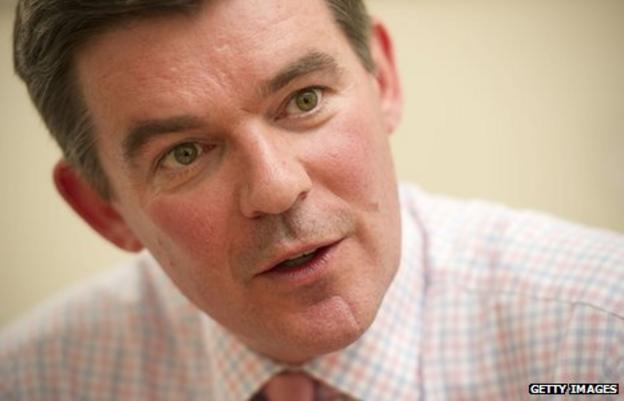 London 2012 legacy targets have been dealt a blow following Sport England's announcement that the number of people playing sport aged 16-19 has fallen.
The number playing sports at least three times a week in that age range has fallen from 930,400 to 825,900.
"Although not unexpected, these figures are very disappointing," said sports minister Hugh Robertson.
However, London 2012 chief Seb Coe cast doubt on the figures, and said he felt sport participation was increasing.
Meanwhile, the England and Wales Cricket Board has had its funding cut by £312,188 after failing to meet growth targets.
In 2009, the ECB was awarded £37.8m of funding over four years by Sport England to help develop grassroots sport.
Across the country, 6.927m people are now playing sport three times a week - a rise of 111,800 since 2007/08 - with 14.759m taking part at least once a week.
Sports such as running, table tennis and boxing are seeing increased participation, but other major sports such as swimming and tennis are suffering a decline.
"This is a disappointing set of results," said Sport England chief executive Jennie Price.
"If we are to maintain the current level of public investment in grassroots sport, we need more governing bodies to demonstrate they can increase participation in their sports."
The results show a rise in the number of adults playing sport with figures rising from 5.885m to 6.1m.
There is also an increase in participation among disabled men, but a decrease in the number of women playing sport.
But Lord Coe, chair of the London Organising Committee for the Olympic Games, said he did not think the figures were a true reflection of what he had seen for himself across the country.
"I haven't seen the figures but this may be about how they are tabulated because my instinct is that they are increasing," he said.
"There's a much better story that's unfolding out there than is being presented.
"The question I am always asked is: 'Are these numbers inhibited by the Olympic Games?' The answer is they're not."