London 2012: Olympic tests events at Excel 'a success'
Last updated on .From the section Olympics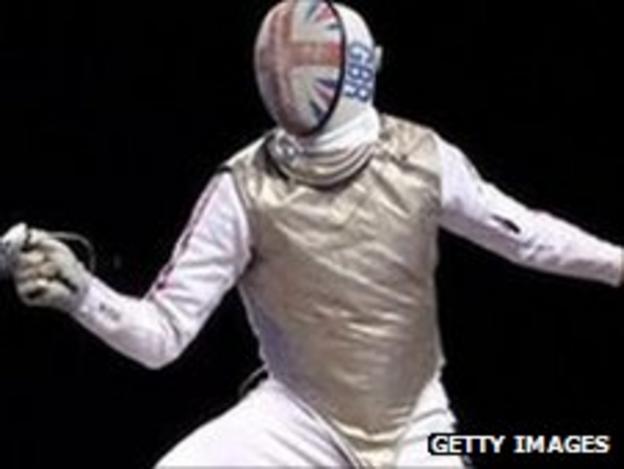 Olympic organisers have expressed delight with the successful staging of seven test events at ExCel.
Athletes have competed in table tennis, weightlifting, boxing, wrestling, judo, fencing and taekwondo at the Docklands venue in east London in recent weeks.
New cameras in the corner of the boxing ring were tested out as well as floor lighting in the fencing arena.
The London Organising Committee (Locog) is also to release more tickets for gymnastics and diving test events.
The gymnastics tickets went on general sale at 1000 GMT on Thursday while the diving ones will be available from 17 January.
Debbie Jevans, Director of Sport for Locog, said Excel was one of the most important and exciting Olympic venues for 2012 and would be a "hub of sporting activity at Games time".
She said: "The task of hosting so many sports in one venue was put to the test, delivering seven International sporting events over three consecutive weeks, and I'm pleased with the outcomes.
"We learnt some lessons that will further inform our operational planning for the Games."
Testing at the multi-sport venue focused on workforce, field of play, lighting, results and scoring.
While air flow was one of the main elements of focus at the table tennis competition, in taekwondo the personal scoring systems and instant video replay systems were of interest to organisers.
During the final weekend of competition a new podium platform, which made its debut in the weightlifting arena, was received well and the transition from judo to wrestling took less than half the time previously predicted, Locog said.
Great Britain's Savannah Marshall, who won gold in the women's boxing event, said: "It's great to just get the feeling of the Games."
The next round of sales for the gymnastics and diving test events followed huge demand, said Locog.
The gymnastics event, which will showcase both world-class men and women's teams, will take place at the North Greenwich Arena, also known as the 02, from 10-18 January.
The Diving World Cup will be held at the Aquatics Centre from 20-26 February.
This is the last opportunity for athletes to qualify for places in the individual and synchronised diving events at the London Olympics.
Jevans added: "We were delighted by the demand for test event tickets when they went on sale last month. Tickets sold quickly so we have worked hard to be able to offer additional seats which we are now putting on sale. This is a unique opportunity to watch world-class sport in London 2012 venues".