London 2012: Euro 2012 footballers ruled out of Olympics
Last updated on .From the section Olympics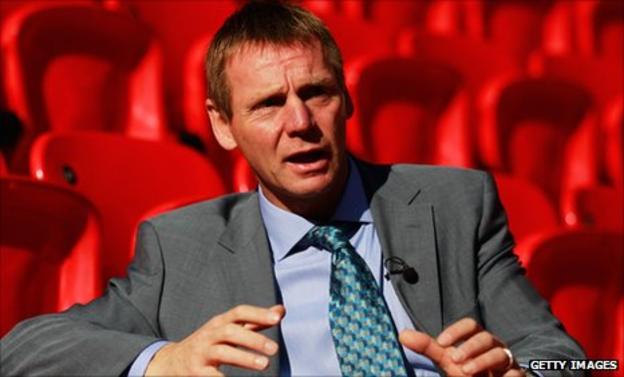 England players who take part in Euro 2012 will not be selected for Great Britain at the London 2012 Olympics.
Head coach Stuart Pearce, who had not initially ruled anyone out, described it as "a sensible football decision".
"We have agreed that any player who boards the plane to the European Championship will not be considered for selection to Team GB," he said.
Players from the Home Nations under consideration are being contacted to see if they are prepared to play.
The decision by the English Football Association will come as a relief to Premier League managers, who had voiced concerns about the demands on some of their young players.
The 18-man squad will comprise 15 players under 23 but Arsenal's Jack Wilshere and Manchester United's Phil Jones and Chris Smalling could all go to the European Championship in Poland and Ukraine with England.
There are also three places available to "over-age" players.
Pearce added: "We have had discussions as we come now to notifying the long list of the players who could potentially be selected and it is important to make clear what we have agreed regarding England players who will be at Euro 2012.
"It's a sensible football decision when you consider the demands on players, and it now leaves no room for doubt for players and their clubs about next summer and the two major tournaments."
Scotland, Wales and Northern Ireland will not have any players ruled out by the decision as they did not qualify for Euro 2012.
Welsh players Aaron Ramsey and Gareth Bale have both indicated their desire to play in the competition.
But the FAs from Scotland, Wales and Northern Ireland reacted angrily when it was first suggested that their players could represent a GB football team fearing it would damage their autonomy at Fifa.
Hope Powell, who is charge of GB's women's side, does not have any age restrictions or other competitions affecting her squad selection.