Cuba's Olympic boxing team set to train in Belfast
Last updated on .From the section Olympics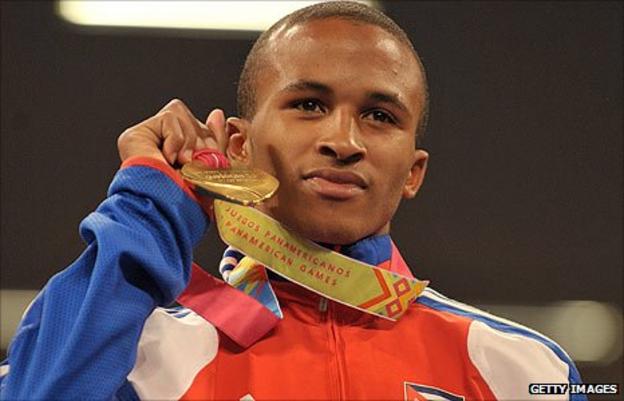 The Cuban boxing team is set to select Belfast as its training base ahead of the Olympic Games in London.
Cuba has dominated world amateur boxing for over three decades and the Caribbean island has amassed 36 gold medals at the Olympics since 1968.
Two other teams will train in Northern Ireland before travelling to London for the start of the Games in July.
The Chinese artistic gymnastic team will be based in Lisburn while Belfast will host Australia's boxers.
It is believed the Australia boxing team opted for Belfast after being impressed by a dvd highlighting the facilities available in Northern Ireland.
The Chinese delegation of 30 people will be based at the Salto National Gymnastics Centre in Lisburn, which opened in 2007 at a cost of nearly £1.5m.
Negotiations with the Cubans are at an advanced stage with contracts due to be signed over the next few days.
BBC Sport understands that a formal announcement from Sports Minister Caral Ni Chuilin will be made this week.
The team is expected to hold a two-week training camp in July at the Queen's University PEC.
There are currently 99,000 athletes in Cuba and 19,000 of them are boxers.