London 2012: Olympic sport this week
Last updated on .From the section Olympics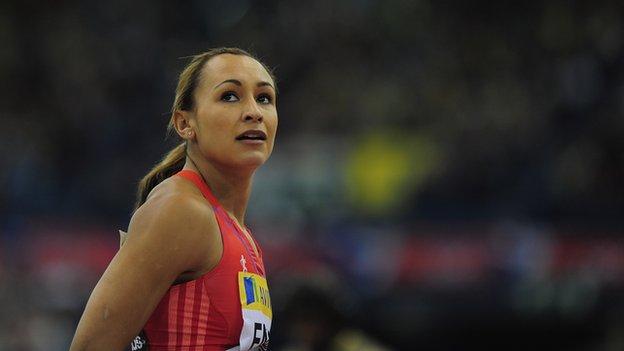 MAJOR EVENTS THIS WEEK
ATHLETICS - World Indoor Championships, Istanbul (9-11 Mar); among those to look out for in Great Britain's 39-strong team is the in-form Jessica Ennis, who defends her world indoor pentathlon title as the build-up to London 2012 continues. The full GB team can be viewed here. Regular updates and live commentary on BBC Radio Five Live.
SWIMMING - British Gas Swimming Championships, Aquatics Centre (3-10 March); The British selection trials for this summer's Olympic and Paralympic Games continue with double Beijing gold medallist Rebecca Adlington competing in the 800m freestyle on Friday, having secured her 400m freestyle place last weekend. Only two Olympic places are available per event, making competition intense. Live coverage on the BBC red button, BBC Sport website and Radio Five Live sports extra from 1830 GMT.
ROWING - GB World Cup selection trials, Eton Dorney (11-12 March); this weekend's trials for the World Cup meetings in May and June will give chief rowing coach Jurgen Grobler a strong idea of the make up of the Olympic boats. Follow the GB Rowing Team on Twitter.
BADMINTON - Yonex All England Championships, NIA Birmingham (6-11 March); this BWF World Superseries event offers valuable rankings points in the Olympic qualifying race. Britain's mixed doubles hopefuls Chris Adcock and Imogen Bankier have a tough opening tie against the pair who beat them in last year's World Championship final, Zhang Nan and Zhao Yunlei of China. The draw has not been much kinder to five-times English National men's singles champion Rajiv Ouseph, who faces Danish fourth seed Peter Gade in the opening round. Follow Rajiv Ouseph on Twitter.
MODERN PENTATHLON - World Cup Series, Charlotte, USA (8-11 March); the 2012 World Cup series opens in Charlotte, the first of four meetings before May's World Cup final in China. More than 170 pentathletes from 30 countries will be competing, including Great Britain's 2008 Olympic silver medallist Heather Fell and Freyja Prentice, who came eighth at the European Championships in Medway last summer. Follow Freyja Prentice on Twitter.
CYCLING - UCI Road World Tour Paris-Nice (4-11 March); Bradley Wiggins began his season with a third-place finish in the Tour of the Algarve and hopes to continue his encouraging form in France.
WRESTLING - European Championships, Belgrade (6-11 March); Great Britain are sending a team of seven, including Commonwealth bronze medallist Leon Rattigan who competes in freestyle wrestling's 96kg class. Follow Leon Rattigan on Twitter.
LAST WEEK'S HIGHLIGHTS
Rebecca Adlington books her place at London 2012; Britain's rhythmic gymnasts will also be at the Games after winning their appeal; and Japan's Hiroshi Hoketsu looks set to compete in London at the age of 71.
SWIMMING
Rebecca Adlington secured her spot in the British Olympic team with a commanding performance in the 400m freestyle of the national trials.
The double Olympic champion was one of six swimmers to book places for London 2012 at the British Swimming Championships on Sunday.
Jo Jackson (400m free), Ellen Gandy and Fran Halsall (100m fly), and Daniel Sliwinski and Craig Benson (100m breast) also secured their spots.
The trials continue throughout the week and a full list of British qualifiers will appear in next week's newsletter.
GYMNASTICS
Great Britain's rhythmic gymnasts have won an appeal against their governing body and are set to compete at this summer's London Olympics.
An independent arbitrator published the verdict on Monday after a hearing took place in London last Wednesday.
In January, the team missed a target score set by British Gymnastics to prove they could compete at the Games.
But the arbitrator was "not persuaded" British Gymnastics' criteria had been made clear to the team of teenagers.
TAEKWONDO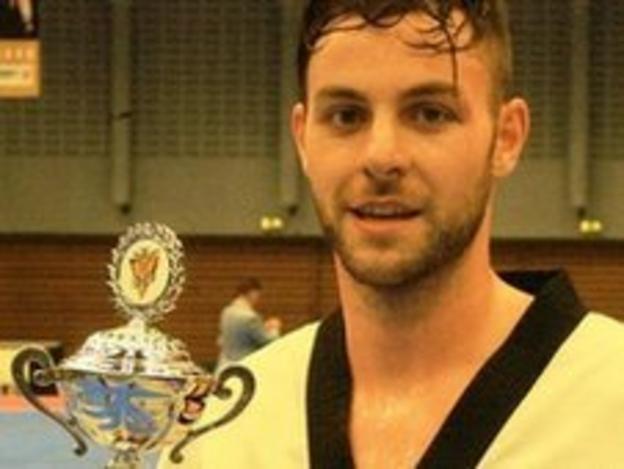 Ex-world kick boxing champion Damon Sansum won gold at the German Open with victory over British team-mate Lutalo Muhammad in the -80kg final in Hamburg.
Sansum, recruited through a UK Sport talent ID programme, only took up taekwondo in 2010 but beat Muhammad 9-8 to stake his claim for an Olympic place.
Muhammad had beaten recent US Open champion Aaron Cook in the semi-final, with Cook having to settle for bronze.
Jade Jones won silver in the women's -57kg, beating world champion Yuzhou Hou of China in the semi-final.
ATHLETICS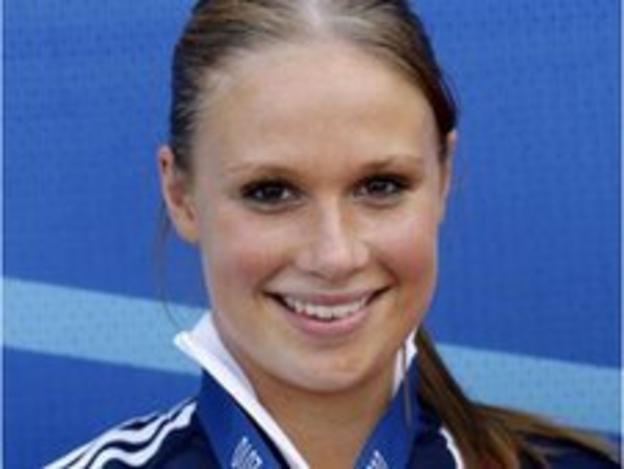 Sophie Hitchon has set a new British hammer record with a throw of 70.40m at a meeting in Loughborough.
The 20-year-old is now within touching distance of qualifying for the 2012 London Olympics.
The Burnley-born athlete needs a second throw of over 69-metres to qualify, a feat she comfortably achieved in 2011.
Hitchon has excelled in the sport after switching from ballet at the age of 14.
TABLE TENNIS
Paul Drinkhall and Kelly Sibley retained their respective men's and women's singles titles at the English National Table Tennis Championships in Sheffield.
Drinkhall won the men's title for the fourth time by beating 18-year-old top seed Liam Pitchford in the final.
Sibley enjoyed a remarkable hat-trick by securing the women's title with victory over Joanne Parker; she also won the women's doubles and mixed doubles titles.
EQUESTRIAN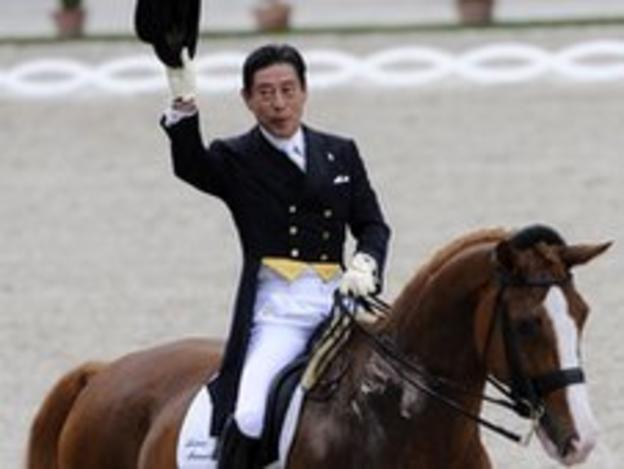 Japanese rider Hiroshi Hoketsu, the oldest competitor at the 2008 Olympics, is set to compete at London 2012 at the age of 71 after winning an international dressage event in France.
Hoketsu, who is based in Germany, become Japan's oldest Olympian when he took part in the Beijing Olympics at the age of 67.
It came 44 years after his first Olympics appearance, at the 1964 Tokyo Games.
The oldest Olympian in history was Swedish shooter Oscar Swahn, who won a silver medal at the 1920 Olympics in Antwerp at the age of 72.
BBC Sport produces this document for its commentators and production staff and we thought you might enjoy it too.