Olympic Dreams: Roberto Pavoni elated with 2012 places
Last updated on .From the section Olympics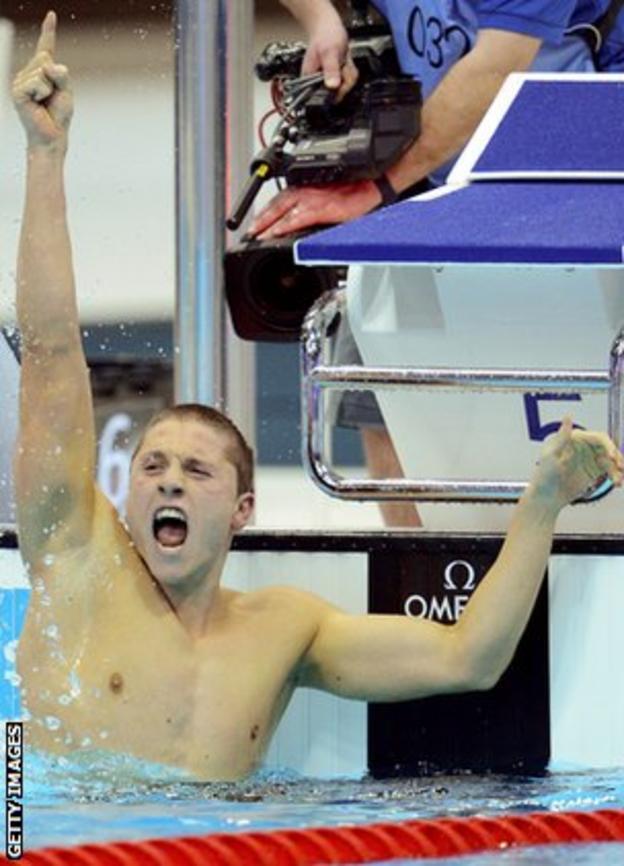 Essex swimmer Roberto Pavoni says he is still coming to terms with qualifying for the London Olympics.
The 20-year-old from Shenfield claimed two places in the GB Olympic squad at the British Championships at the Aquatics Centre in Stratford this week.
He won the 400m medley and finished second in the 200m butterfly.
"It hasn't even began to sink in. I'm really looking forward to coming back in a few months and competing here for the actual games," said Pavoni.
"From everything I've heard the Olympics are the most amazing thing.
"There's the different phenomenon of the home Olympics and I'm really excited to be a part of that.
"Looking up at the 17,500 seats knowing they're going to be absolutely packed to the rafters on the day I race is really exciting."
Pavoni said his aim for the Olympics was to at least match his performance at last year's World Championships, when he made the final of the 400m medley.
"I haven't really thought that far ahead yet. I've just been concentrating on making the Games," he said.
"I've come out of the meeting with three personal bests which I was striving towards, but at no point did I really think I could do them like I did.
"[Making the final] will be more difficult now it's the Olympic Games, but I'm hoping the home crowd and the atmosphere here in London will help me to do that."
Pavoni's journey to London 2012 began when he joined his local swimming club at the age of seven.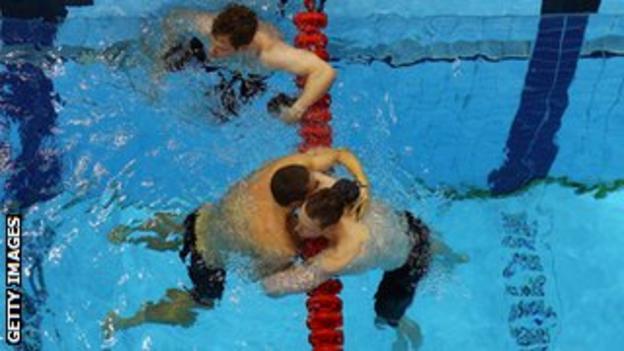 A stellar junior career followed and at the age of 16 he left home to spend two years with the Great Britain development squad in Brisbane.
As has been the case throughout Pavoni's career, his family were at the Aquatics Centre in Stratford to cheer him on.
Father Mauro said: "It's absolutely amazing to see your own son on a giant screen just having won, beating the English record in the process and qualifying for the Olympic Games.
"It's something we were waiting for since he was seven and perhaps nobody believed us. But we've made it now.
"When we saw the times on the board to say it was official we all cried, it was amazing."
Roberto Pavoni is one of BBC Essex's 13 featured athletes as part of 'Olympic Dreams' in the build-up to London 2012.