Jacques Rogge concerned at London 2012 nationality switches

By David Bond
BBC Sports Editor in Lausanne
Last updated on .From the section Olympics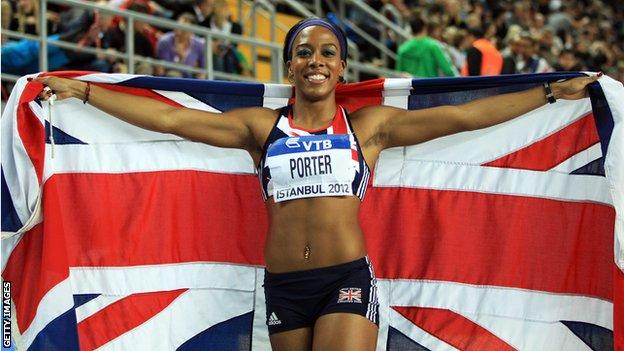 The International Olympic Committee president Jacques Rogge has spoken of his concerns at the growing trend of athletes switching nationality to cash in on the Olympic Games.
Rogge said: "You have athletes who for absolutely legitimate reasons want to change nationality, because they get married, because they get a new job, because of studies.
"You have a number of athletes who switch nationality mainly because there is absolutely no support or money available at the level of the sports ministries, there is no way they can get grants.
"These athletes want to change nationalities on the proposal of other countries.
"It is not what I love the most but I understand the needs of the athletes who want to develop their skills and who sometimes have family and professional and family responsibilities.
"Then you have those athletes where there is support for them but they go to another country because there is a bigger gain to be made. Legally we cannot stop this but it does not mean we love it.
"I have reservations in the cases of the athletes who obviously don't lack any support emanating from their sporting and government authorities and who still change nationality. We cannot oppose it because it is a matter of sovereignty but let me tell you frankly we do not love that."
The debate over so-called 'plastic Brits' was reopened at last weekend's World Indoor Athletics championships in Istanbul when UK Athletics performance director Charles Van Commenee selected American born Tiffany Porter to captain the British team.
She is one of a number of foreign born athletes who look set to compete for the British athletics team in London.
Asked specifically about the Porter case today Rogge added that he knew that in that situation the athlete qualified for British citizenship because her mother was born in Britain.