London 2012: Steve Cram on Team GB's glitzy Olympic kit

By Steve Cram
BBC athletics commentator
Last updated on .From the section Olympics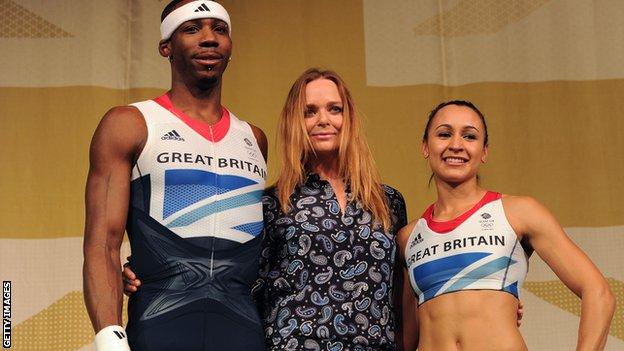 So, the London 2012 Team GB kit has been unveiled. I wouldn't say I'm a massive fan but I don't need to be.
I must admit I liked the old traditional style of a white vest with one red band and one blue band. I still hark back to that a little bit.
At one point I thought they were going to come out with something quite retro for 2012 and perhaps go back to 1948 [when London last hosted the Games]. It would have been quite nice - there's nothing wrong with a bit of retro!
Despite the glitzy launch of the kit, in the grand scheme of things it doesn't matter what you wear in an Olympic Games.
Obviously, what you are wearing has to be functional and you're not going to find any athletes going to an Olympic Games wearing kit that isn't right for the sport they are doing.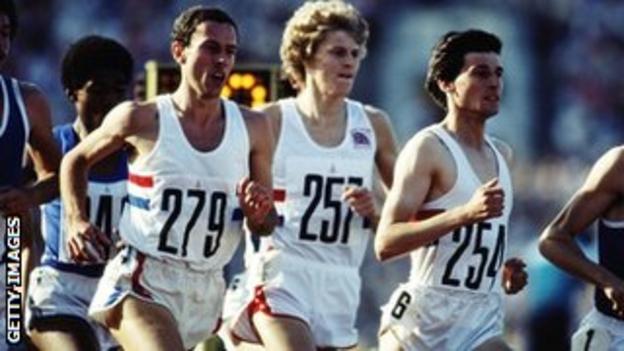 These days even 'weekend warriors' are wearing high-tech equipment, from triathletes' wetsuits to running shoes and shorts.
The materials have been developed over the years and are much better than what we used to have.
If you speak to psychologists they will always say if people think they look good then it's going to help give a good performance. But I don't think at this level - at Olympic level - it is so important.
Designer Stella McCartney talked about heat and ventilation zone, but that's been about for a long time. I don't think that's anything new. With this particular kit there's been more emphasis on style than the technical aspect.
The only other issue is some people are contracted to certain manufacturers and you turn up to a Games to wear clothing you're not familiar with. That's why it's important nobody does anything out of the ordinary with team kit - that it is standard for that event, for that sport, and they use the materials those athletes are used to.
In 1982 I won my first gold medal at senior level at the European Championships. In those days the team kit had always been Adidas, but there were no contracts in place. Federations were just happy if they had the kit given to them.
Because there was no set contract in place when I ran in the final in Athens, Nike, whom I was contracted to, came up with this slightly newer material vest with mesh rather than cotton. And I decided to wear it in the 1500m final. It was exactly the same - we just used to have a straight blue and a red bar across on a white vest, so it didn't look any different apart from the Nike swoosh rather than Adidas' three stripes.
I won my gold medal, which was great, but there was absolute hell afterwards. I think the headline on one of the back pages was 'Cram in gold vest row'. I couldn't give a rip to be honest; I just wore a vest.
I was a Nike contracted athlete but I didn't benefit financially from wearing it. It was just a more comfortable vest at the time. I didn't realise it was a big issue - I didn't want to win my first gold medal and have people talking about my vest rather than my run.
At the first Games I went to we were given a full suitcase, including athletic kit and smart clothes. It was 1978 and I was a little bit into punk and I was wearing drainpipe jeans. And there was this red crinkly flared leisure tracksuit; flares had gone out two or three years before. I was told I had to wear this to travel in, and of course I accidentally forgot mine.
Funnily enough it scaled down a little bit after that. But I think it's probably gone slightly over the top now because of the home Games. The amount of stuff they've got - there's no way you can be wearing all that.
But if they're wandering around town then they've got to wear their official team kit. In my day that was seen as a little bit naff. We never travelled in team kit or wore it around town in rest periods.
A home Games brings other considerations - everyone wants to be part of the team.