Yibing Chen profile
Last updated on .From the section Olympics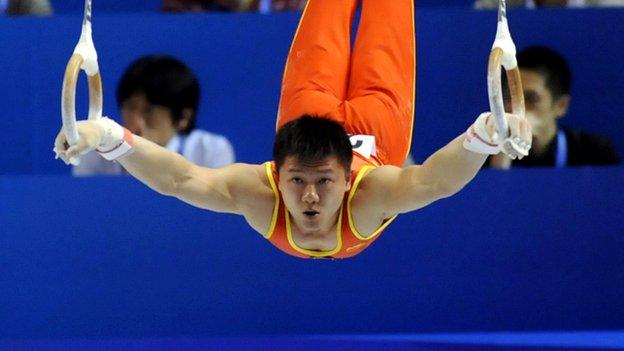 Gymnastics (Rings)
Career highlight
His gold-medalling winning performance on home soil in Beijing was a masterful display of precision and difficulty on the Rings in the face of huge expectations.
Career other
Four World Championship titles make Chen the undoubted Lord of the Rings. However, he has competed infrequently outside of China due to their restrictions on state-suppported athletes competing abroad outside of World and Olympic competitions. He is critical of these restrictions.
Did you know?
After Li Na won the Women's French Open Tennis, he declared himself "jealous" on his blog of the opportunities afforded to professional athletes.