Kirani James profile
Last updated on .From the section Olympics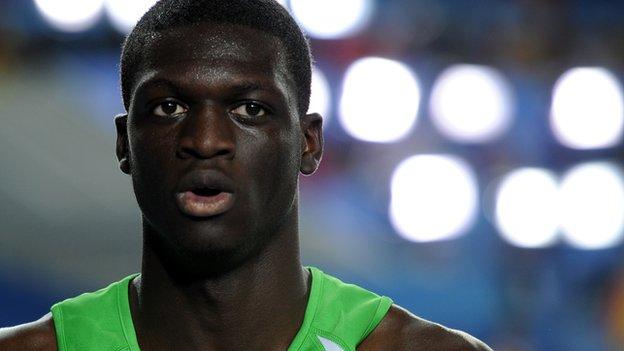 Athletics (Men's 400m)
Career highlight
James surged past the defending champion, LaShawn Merritt, in the final of the 400m at the World Championships 2011 to claim gold, aged 18 and in only his fourth professional race, three of which came in reaching the final.
Career background
With World Championship wins at youth and junior, James has impressed from a young age and it led to him securing a scholarship to an American university. On winning the World Junior Championships outside his personal best, he declared "I dont care about championships, I just care about running fast. The time was not pleasing to me or the fans."
On his way to senior level James claimed many notable records previously held by Usain Bolt, running faster than him for 400m at age 16.
Did you know?
Coaches have remarked on James' technique, in particular the way his left foot falls, saying that he needs to improve it. He says that it's a family trait which he gets from his father, who played basketball for Grenada.