Zach Railey profile
Last updated on .From the section Olympics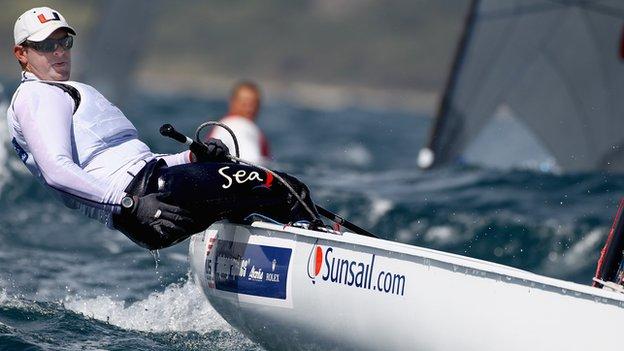 Sailing (Finn)
Career highlight
Railey rates his silver medal in the Finn class in Beijing and qualifying for his first World Championship at the age of ten as his greatest achuievements to date.
Career other
Zach's sister Paige will also compete in London in the Women's Radial class. The pair were introduced to sailing by a family dentist who suggested summer sailing classes to them. Zach describes competing against Ben Aislie as "motivating".
Did you know?
Sailors are well-known for their susperstitions and Railey is no different. On his website he lists "Must wear something from University of Miami (usually a hat)" and listening to the same song before he goes sailing as rituals that he observes before competing.