Olaf Tufte
Last updated on .From the section Olympics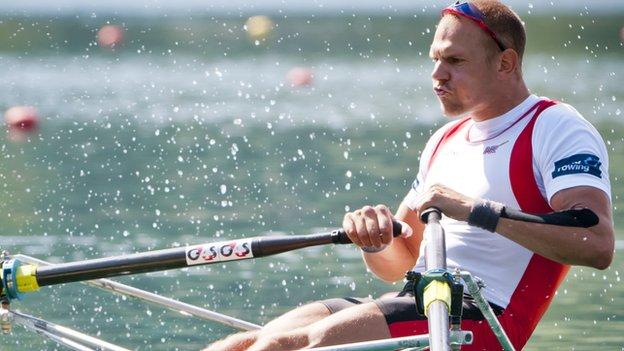 Rowing (Men's Single Sculls)
Career highlight
Tufte regards his successful defence of his single sculls gold in Beijing, coming from behind to win with a powerful late surge, as his career highlight. He will go for a hat-trick in London.
Other career
His win in Beijing came against a background of less-than ideal preparation undermined by injuries and asthma. Ahead of London he set up his own development team to bring through new Norwegian talent and to motivate himself.
Tufte has been the man to beat in single sculling since he switched to the one-man boat for Athens in 2004. His unorthodox approach to cross-training on his family's arable farm seems to work for him when it comes to staying ahead of his rivals.
Did you know?
Olaf organises the annual Tufte Farmer Challenge, a competition between top Norwegian athletes which includes such non-Olympic disciplines as axe-throwing and sawing.