Kosuke Kitajima profile
Last updated on .From the section Olympics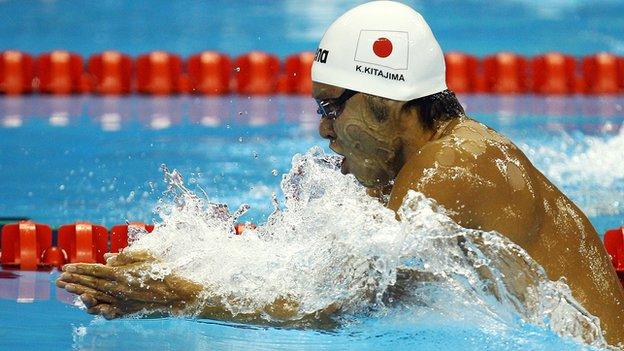 Swimming (Men's 100m and 200m Breaststroke)
Career highlight
His successful defence of both his 100m and 200m breaststroke titles in Beijing made him the first swimmer in the history to win both in success games.
He also set a world record in the 100m and won the battle with long-term rival the American Brendan Hansen.
Career other
It will be Kitajima's fourth games for Japan and it gives him the opportunity to set a new record as the first male swimmer ever to win the same title at three consecutive Olympics.
He will once again renew his rivalry with Hansen, who beat him in December 2011, at their the first meeting since the Olympic final in 2008.
Did you know?
Kosuke's nickname is "Frog King".