Jordyn Wieber profile
Last updated on .From the section Olympics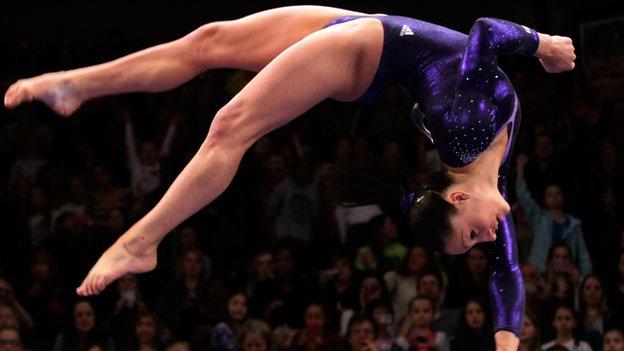 Gymnastics
Career highlight
Wieber won the All-Round title at her first senior World Championships in 2011, finishing marginally ahead of Viktoria Komova, coming back after making a mistake on the bars. Komova versus Wieber will be one of the big matchups to watch in the Gymnastics competition in London.
Career background
A US Junior Champion in 2008 and Senior Champion in 2011, the intervening years fell victims to injuries. In March 2012 she became the second woman after Mary Lou Retton, 1984 Olympic champion, to win the American Cup three times.
Did you know?
Jordyn will not graduate from DeWitt High School until 2013.