Hamish Bond profile
Last updated on .From the section Olympics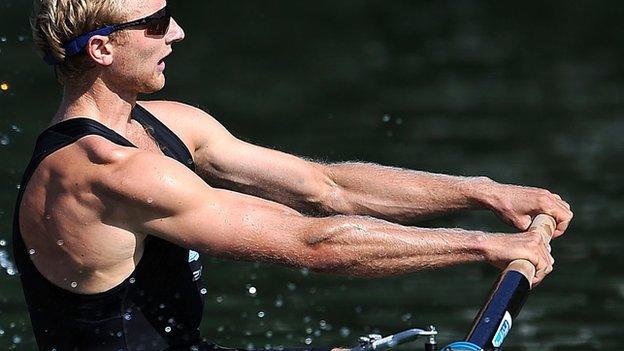 Rowing (Men's Pair)
Career highlight
Both Murray and Bond pick their World Championship win in 2007 as part of the Men's Four as their career highlight, an obvious choice given the disappointing 7th place in Beijing. Their undefeated record as a Pair since 2009 would also make for a high in most career records.
Career background
The strength of the Kiwi pair is such that their closest rivals, GB's pair of Andy Triggs-Hodge and Pete Reed, have not been able to better them in 13 meetings. With GB coach Jurgen Grobler likely to move them to the Four - his priority boat - he has effectively conceded the gold medal to the Kiwis.
Did you know?
When he's not on the water 'Bondy' is competitive on a bike. In 2009 he raced at elite level in New Zealand alongside fellow Olympian Sam Bewley, competing in the six-day Tour of Southland for the Zookeepers-Cycle Surgery team.