Penny Clark profile
Last updated on .From the section Olympics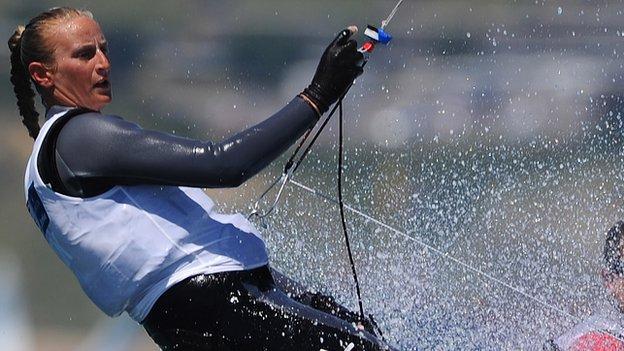 Sailing (Women's 470)
Career highlight
She teamed up with Katrina Hughes to compete in the 470 class for London and finished sixth at the 2010 Sail for Gold regatta in Weymouth and eighth at that year's World Championships.
Career background
Clark began sailing at in Dudley, West Midlands, at the age of four and won her first national title aged eight.
After abandoning international sailing in preference for a career in the Navy she did not return to competition until 2003 and now combines a full-time job with the Navy with sailing commitments. Her husband Russ is a Navy helicopter pilot.
She won a bronze in the Laser Radial class at the pre-Olympic test event in Beijing, but despite winning one race at the Olympics she could only manage a tenth place finish.
Did you know?
Along with other high-achieving women in their chosen fields, she was part of a team in 2010 that trekked Nancy Wake's escape route from the Gestapo over the Pyrenees during WWII, to remember men and women in conflict and to raise funds for The Royal British Legion.