Frida Svensson profile
Last updated on .From the section Olympics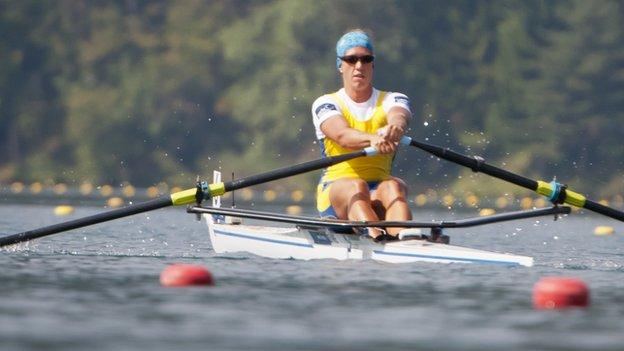 Rowing (Women's Single Sculls)
Career highlight
Rower Svensson proved her doubters wrong by ending the domination of rival Ekaterina Karsten to take gold in the single scull at the 2010 World Championships.
Svensson is 13cm shorter and 10kg lighter than six-time world champion Karsten and said after her victory: "I've always been told that I'm too small to race the single [scull] - finally I've proven they've all been wrong."
Other career
Her progress up the rankings has been gradual since she started racing internationally as a junior in 1999. Svensson finished eighth in the single scull at the 2004 Olympics and seventh in 2008, when she was the only Swedish rower to qualify for the Games.
She won bronze at the 2006 World Championships. Her interest in rowing began aged 13 when her dad told her he didn't want her "hanging around at home" during the summer.
Did you know?
A former gymnastics teacher, she says that when she retires from rowing she would like to become a cabinet-maker, restoring pictures and furniture. She currently works as a waitress and in a sports shop.