Novak Djokovic profile
Last updated on .From the section Olympics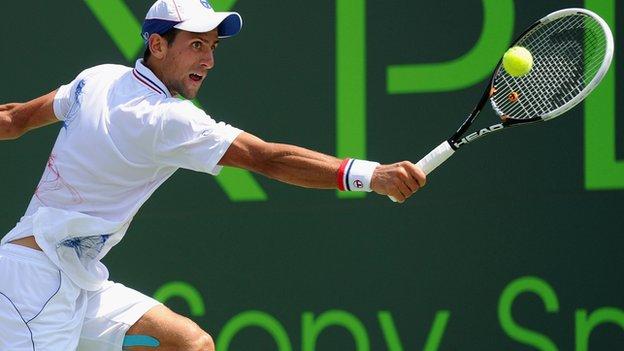 Tennis (Men's Singles and Doubles)
Career highlight
His 2011 season saw him sweep almost everything before him, taking titles at Wimbledon, the US and Australian Opens as well as five ATP Masters titles.
Other career
The only significant omission from his list of wins in 2011 was the French Open, where he lost in the semi-final to Roger Federer. Rafael Nadal, who lost to him in six finals, described Djokovic's performances as "probably the highest level of tennis that I ever saw."
When Djokovic won the 2008 Australian Open, he broke the stranglehold of Nadal/Federer on the Men's Singles Grand Slams. When he won it in 2012, he did so in epic fashion with five hour marathons against Andy Murray, in the semis, and Nadal in the final.
Did you know?
Novak started playing tennis at the age of five, on the courts across from his parents' restaurant. It was there that his talent was first spotted at a tennis camp run by Jelena Gencic, whose alumni include Monica Seles and Goran Ivanisevic. He has credited Gencic with being the biggest influence on his career.