London 2012: Paula Radcliffe gives support to 'Plastic Brits'
Last updated on .From the section Olympics
Long-distance runner Paula Radcliffe insists Great Britain should get behind their Olympic athletes, even if they were born abroad.
US-born hurdler Tiffany Porter is among those critics call 'Plastic Brits'.
But Radcliffe said: "They are going out there giving their absolute best to represent Britain, so get behind them."
Porter, whose mother is from England, captained the Great Britain team at last month's World Indoor Championships, where Cuban-born Yamile Aldama won a surprise gold for Britain in the triple jump.
"I think you need to look at each individual case," said Radcliffe. "I don't think it's by any means a case of Britain going round and buying athletes in, as has been the case in other countries.
"I think these are people who actually do feel an affinity with Britain, they want that opportunity to compete in the British kit with the Union Jack on their vest."
Meanwhile, Radcliffe still believes she can claim gold for Britain this summer despite her struggle for fitness.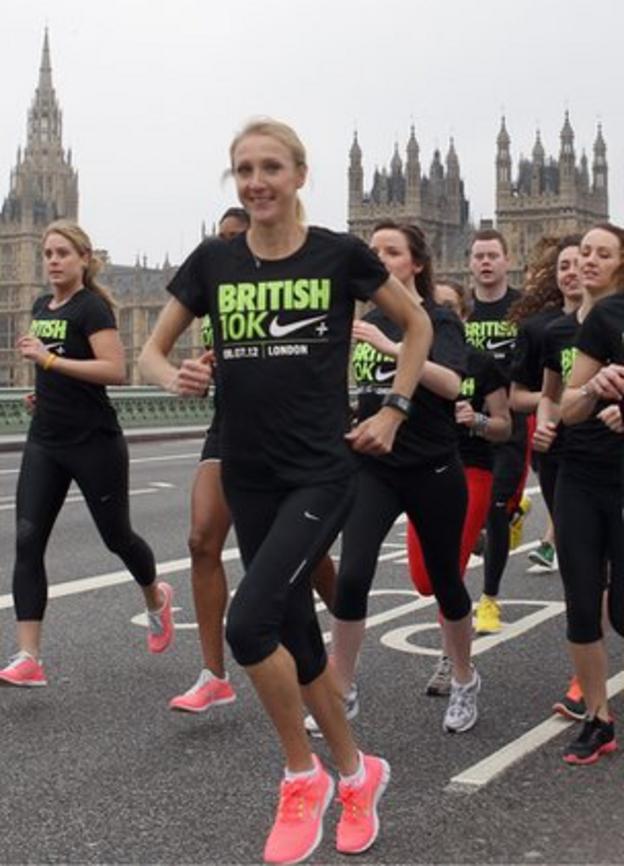 The 38-year-old booked her place in the marathon after achieving the qualifying time with a third-placed finish in September's Berlin Marathon, her first full-distance event since November 2009 after she took a 19-month break to have her second child.
The marathon world record holder is desperate to arrive fully fit at an Olympic Games after she failed to finish the race in Athens in 2004, while four years later in Beijing she ended down in 23rd place.
"Most importantly I think is to be able to get to that start line 100% healthy and able to give it my best shot on the day," she said.
"That's what I feel I haven't been able to do in the last two [Olympics] and I really just want that chance.
"I hope that's good enough to win a medal, win the race - I think it can be on the right day."
She made her comeback in May last year at the London 10,000m race, where she came third, but she has had a series of health problems which have included a torn disc in her back, an overactive thyroid gland and tendonitis.
Since securing Olympic selection, she has raced just once in a 10km road race in December and her first race of 2012 will be a half marathon in Vienna next week.