London 2012: Olympic sport this week
Last updated on .From the section Olympics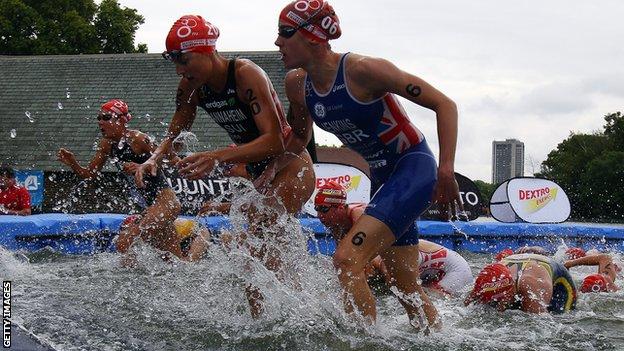 MAJOR EVENTS THIS WEEK
TRIATHLON - ITU World Series, Sydney (14 April); the opening round in this year's World Series starts at the foot of the Sydney Opera House. The men's field is missing Great Britain's world champion Alistair Brownlee and his brother Jonny, but women's world champion Helen Jenkins is there. Follow Helen Jenkins on Twitter.
CANOEING - Great Britain Olympic Trials, Lee Valley White Water Centre & Nottingham (13-15 April); it's a double-header for British canoeing this weekend with GB's Olympic slalom and sprint hopefuls looking to impress the selectors. Slalom selection rests solely on this weekend but the canoe sprint athletes - including Olympic champion Tim Brabants - have further opportunities at next month's World Cup events.
BOXING - European Olympic qualifying tournament, Trabzon, Turkey (14-22 April); Great Britain have selected a team of seven, covering all five of the weight categories where Olympic places are still available. Among those hoping to secure an Olympic spot is middleweight Anthony Ogogo, who won gold at a grand prix tournament in the Czech Republic last month after returning from shoulder surgery. You can view the full GB team here.
TABLE TENNIS - European Olympic Qualification Tournament, Luxembourg (11-15 April); Paul Drinkhall leads a six-strong Great Britain team in Luxembourg. Although GB are guaranteed six places at London 2012 as hosts, several players are aiming to qualify by right. You can read the BBC's preview here. Follow Paul Drinkhall on Twitter.
CYCLING - BMX Supercross World Cup, Randaberg, Norway (13-14 April); Great Britain's Olympic gold medal hopeful Shanaze Reade is back in action, having sat out the opening round of the World Cup in the United States. Follow Shanaze Reade on Twitter.
GYMNASTICS - European Trampoline Championships, St Petersburg, Russia (9-14 April); the last major tournament before London 2012 sees Britain's world number one Kat Driscoll going for gold in the women's event. Follow Kat Driscoll on Twitter.
WEIGHTLIFTING - European Championships, Antalya, Turkey (9-15 April); Commonwealth medallists Zoe Smith and Peter Kirkbride form part of the 12-strong GB team hoping to qualify for the Olympics. You can read the BBC's preview here.
MODERN PENTATHLON - World Cup, Hungary (12-15 April); a big weekend for GB's Olympic hopefuls, as the results from this year's World Cups determine the British team for May's World Championships - the next opportunity for athletes to achieve the Olympic qualifying standard. Mhairi Spence and Nick Woodbridge are the highest-ranked of the GB team in Hungary. Follow Nick Woodbridge on Twitter.
ATHLETICS - South African Championships, Port Elizabeth (13-14 April); among those trying to book a place at London 2012 is 400m runner Oscar Pistorius, who could make history as the first amputee runner to compete at the Olympics. He has already achieved the qualifying time twice and needs one more run inside 45.30 seconds to satisfy the South Africa Olympic Committee's requirements. The men's 400m final is on Saturday 14 April at 1315 BST.
ARCHERY - World Cup, Shanghai (10-15 April); the first of three stages in this year's World Cup, which culminates in a Tokyo final in September. More than 300 archers will compete in China but Great Britain's London 2012 hopefuls are staying at home to concentrate on Olympic selection.
LAST WEEK'S HIGHLIGHTS
GB track cyclists strike gold in Australia; Ben Ainslie enjoys comeback win; Louis Smith clinches silver in China; and GB name three NBA stars in their Olympic squad.
CYCLING
Great Britain won six gold medals - five in Olympic events - at a highly successful Track Cycling World Championships in Melbourne.
Among many highlights, Sir Chris Hoy won his 11th world title with a phenomenal last-ditch move in the men's keirin. That made up for his 2-0 defeat to GB team-mate Jason Kenny in the individual sprint, a result that has left the British selectors with an Olympic headache.
Teenager Laura Trott, whose family live within sight of the Olympic Park in London, won the women's omnium and also teamed up with Dani King and Jo Rowsell to win the women's team pursuit.
And Victoria Pendleton provided another highlight when she overcame her Australian rival Anna Meares on her way to gold in the women's sprint. Meares, like Chris Hoy, recovered well by winning the keirin.
Hosts Australia topped the medal table; like Britain they won six gold medals but also won six silver medals to Britain's four.
SAILING
Britain's three-time Olympic champion Ben Ainslie won gold in the Finn class at the Palma World Cup regatta.
It was Ainslie's first competition win since being disqualified for gross misconduct at the World Championships in December.
In the Star class, Britain's Iain Percy and Andrew Simpson missed out on gold by the narrowest of margins to Brazil's Robert Scheidt and Bruno Prada.
And there was a silver for Olympic champion Paul Goodison in the Laser class behind Simon Grotelueschen of Germany.
GYMNASTICS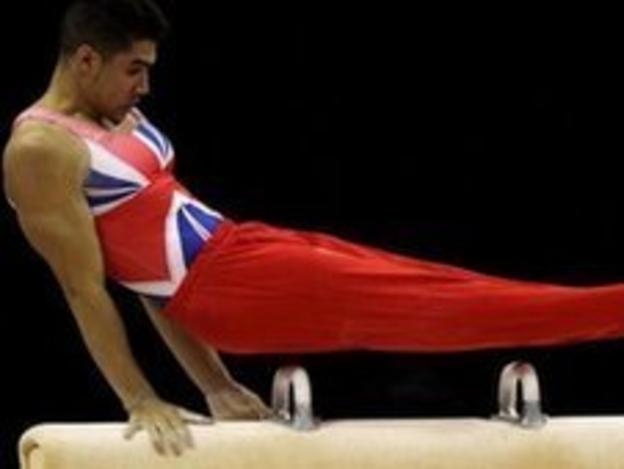 Louis Smith overcame a fractured finger to win a silver medal on the pommel horse at the World Cup in China.
The 22-year-old tried a new routine in the final, scoring an impressive 15.600 points, but was beaten by Hungary's Krisztian Berki, with 15.750 points.
Smith, who won bronze on the pommel horse in Beijing 2008, had scored 15.825 points in qualification.
Smith had been a doubt for the event after stubbing and breaking his finger on the high bar days before the start.
CYCLING
British cyclist Nicole Cooke has won the fifth and final stage of the Energiewacht Tour in the Netherlands.
The Faren-Honda Racing Team rider claimed victory in the 89-mile stage for her first major victory this year.
The win means Cooke, 28, finished 59th overall in the event, which was won by Germany's Ina Teutenberg.
The reigning Olympic champion faces a battle with Lizzie Armitstead to lead the GB team at the 2012 Games.
BASKETBALL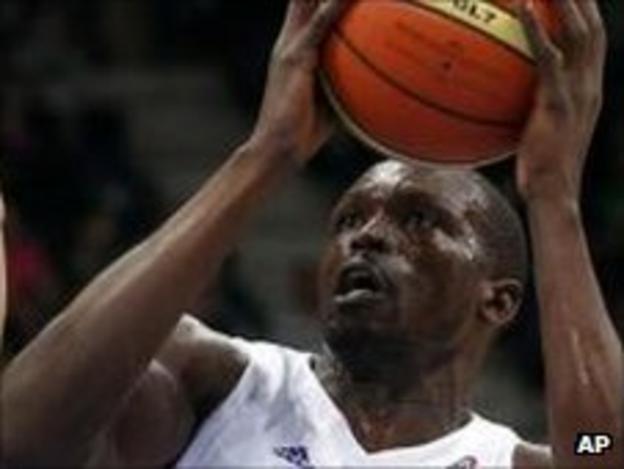 NBA players Ben Gordon, Byron Mullens and Luol Deng have been included in Great Britain's provisional men's basketball squad for the Olympics.
US-raised Gordon and Ohio-born Mullens, who play for the Detroit Pistons and the Charlotte Bobcats respectively, are available for the first time.
Chicago Bulls forward Deng is also included in the 21-man squad.
Coach Chris Finch will reduce the group to 16 in May and then make a final cut to 12 at the start of July.
HANDBALL
Great Britain's men lost all three of their matches in the Pinsent Masons' London Handball Cup at Crystal Palace National Sports Centre.
Playing in the round-robin tournament with Argentina, South Korea and Tunisia, the hosts opened with a heavy 32-15 defeat against the South American side.
They then suffered an even heavier 41-15 loss to Tunisia, who went on to win the tournament.
But Dragan Djukic's side did at least restore some pride against South Korea in their final game, Steven Larsson scoring 14 goals in a narrow 29-25 defeat.
BBC Sport produces this document for its commentators and production staff and we thought you might enjoy it too.