50 worldwide contenders for 2012: Tomoyuki Matsuda
From the section Olympics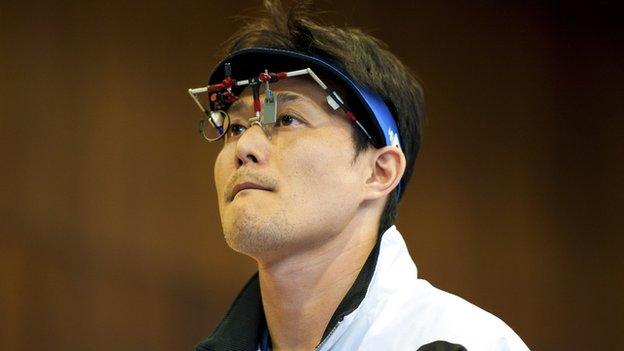 Shooting (50m pistol, 10m air pistol)
Born: 12/12/75
Career highlight
The active police officer became a double world champion in 2010: his first gold came in his specialist event, the 50m pistol, and he subsequently added the 10m air pistol despite being ranked only 60th in the world.
His success resulted in him being named as the men's Shooter of the Year.
Did you know?
He reportedly had to run and swim for his life after being caught in the epicentre of the earthquake and tsunami that struck Japan in March last year.
At the time, Matsuda was in Ishinomaki to compete in the national championships, and the hotel the shooters were staying in was destroyed.
Within weeks, he claimed two gold medals at a World Cup event in Sydney.
Other career
He started competing on the international circuit in 2002 and was eighth and 18th in his two events at the 2008 Olympics.