David Webb says he gambled by missing the London Marathon
Last updated on .From the section Olympics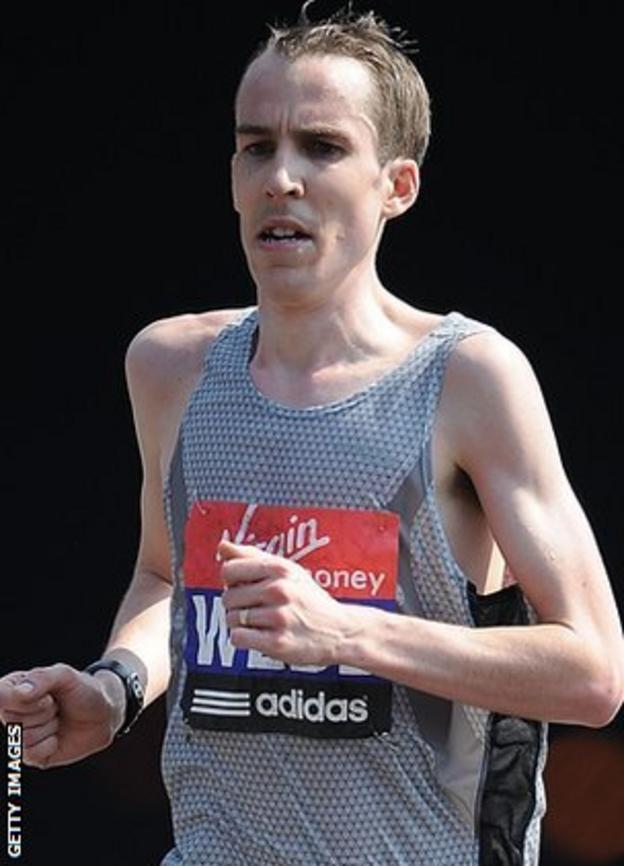 Leeds City runner David Webb admits he took a gamble in not running the London Marathon after he was named in the British marathon team for the Olympics.
He told BBC Radio Leeds: "If I'm honest it was a bit of a gamble not doing the London Marathon.
"But I thought it was the best strategy for me personally."
He added: "I watched it with friends who are all runners and they were understanding but it was uncomfortable."
Webb, who is now based in Birmingham, qualified by virtue of finishing in the top 20 at the World Championships in Daegu.
The distance runner is now looking forward to taking part in a home Olympics.
"I'm delighted, it will be a dream come true to compete in front of a home crowd," he continued.
"It's a mixture of relief and joy after waiting for this long but I'm understandably very, very pleased."
Webb, who has a full-time job as a chartered accountant for a FTSE 100 company, also revealed what kind of training regime he works under.
"I get up early and do my first run of the day before work and if it's a particularly busy week then I fit in my second run of the day on my lunch break.
"I have to get a good mix of heavy mileage - around 120 miles a week - with a fair amount of interval work and marathon-specific sessions.
"It's important to strike a right balance so you haven't left your best runs in training," he concluded.