Venue profile for London 2012: Royal Artillery Barracks
Last updated on .From the section Olympics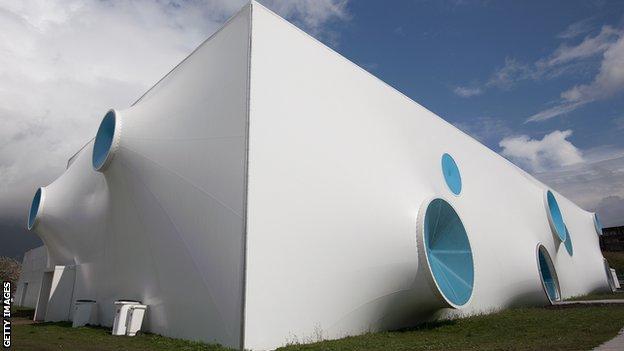 When the original London 2012 bid was submitted, the National Shooting Centre in Bisley was the proposed shooting venue.
However, the IOC preferred a London location rather than one 50 miles away in Surrey, and the switch to the Woolwich site was made in 2009.
Three eye-catching ranges have been built at the Royal Artillery Barracks, offering a stark contrast to the surrounding 18th century architecture.
Their colourful appearance has led to some competitors calling the venue 'Teletubby Land'.
Legacy
As well as the three indoor sites, there are outdoor shotgun ranges for Trap and Skeet events. They will all be pulled down after the Games, leading to accusations that the Olympics is not providing shooting with sufficient legacy.
For the duration of the 2012 Olympic Games though, the temporary structures should make quite an impression.
"It catches the eye - shooting can be fairly stale and I think this is quite exciting," says Britain's world record holder Peter Wilson.