Carl Hester feeling Olympic dressage pressure
Last updated on .From the section Olympics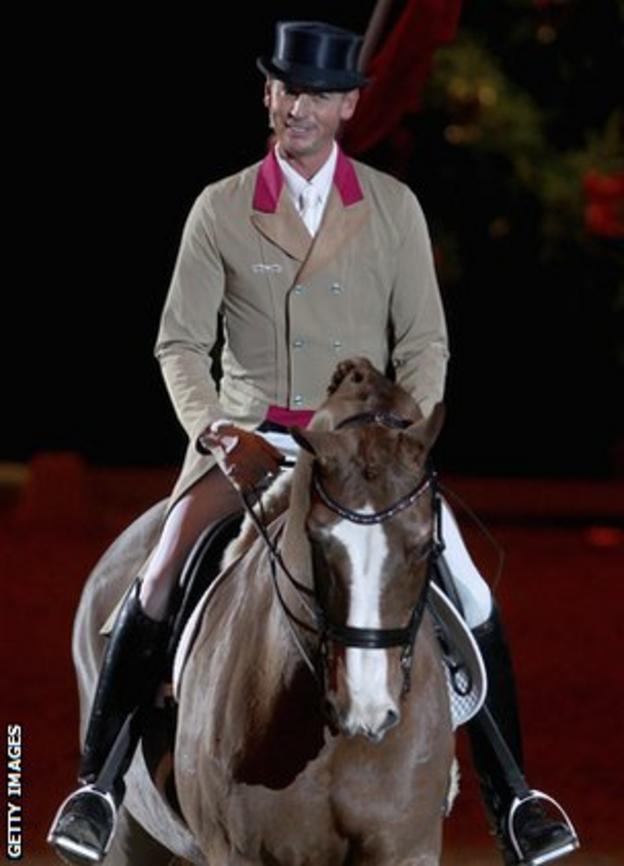 Sark dressage rider Carl Hester says he has never experienced the pressure he is under ahead of the London Olympics.
Hester, who missed the 2008 Olympics after injuries to his horses, was part of the British team that won European dressage gold last summer.
"There's a high chance, if riders and horses are fit, we could be gold medal contenders," Hester told BBC Guernsey.
"With that comes a lot of pressure and it's very hard day-to-day to keep up with it."
Hester has ridden at the 2000 and 2004 Olympics and finished third in the World Cup in December on his favoured horse Utopia.
But he failed to compete in an event in Germany last month after Utopia injured his foot, so is relying on performing well in upcoming events to impress selectors up until the selection date of 1 July.
"Although the horse is qualified, I need to show him in some big competitions and get some big scores so the judges see he is going at his best," Hester added.
"We have to show our scores are the same as last year.
"The team we had at the European Championships won gold and that group of riders will be high up for selection for this year's games.
"There are two international shows between now and July and those who get the highest scores will presumably be picked."