London 2012: Dwain Chambers and David Millar to learn fate
Last updated on .From the section Olympics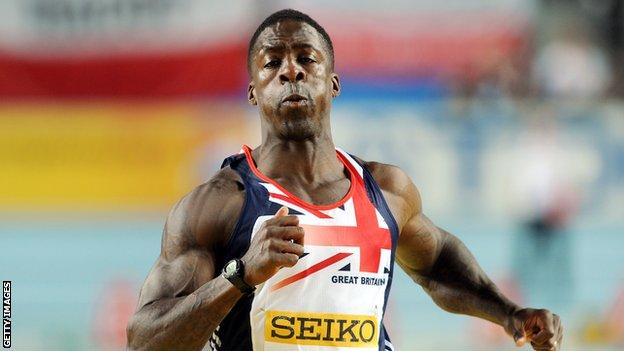 Sprinter Dwain Chambers and cyclist David Millar will discover on Monday if they can compete for Team GB at London 2012.
The Court of Arbitration for Sport will announce the validity of the British Olympic Association's by-law which bans drugs cheats from Olympic Games.
The BOA is resigned to losing its case against the World Anti-Doping Agency.
But even if the decision goes against the BOA, Chambers will still have to qualify at the GB trials.
Chambers, 34, was banned for two years for his role in the Balco scandal and has since returned to competition. Although well off the pace of the world's top sprinters, the former European champion remains one of Britain's best over 100m.
He is expected to feature in at least the sprint relays in London if the BOA loses its case against Wada, which says the BOA's by-law goes beyond the sanctions for drugs offences agreed under the Wada code.
However, Chambers will still have to finish first or second at the GB trials on the weekend of 23-24 June to get an automatic place in Team GB.
The news that the BOA expects to lose its case has been met with disappointment by leading British figures in the Olympic movement, such as London 2012 chairman Lord Coe and four-time gold medallist Sir Chris Hoy.
"My position on this is well known," said Coe. "I think it is right for sporting organisations to have the autonomy to decide who they want to see in their teams."
Hoy said it would be "sad if we have to fall in line with the rest of the world".
Former Olympic triple-jump champion Jonathan Edwards - who won gold at the Sydney Games 12 years ago and is now a member of the London 2012 board - does not agree with Coe and Hoy, claiming a lifetime ban is too harsh.
"Athletes should get a second chance. I wouldn't personally support a lifetime ban," said Edwards.