London 2012: Olympic sport this week
Last updated on .From the section Olympics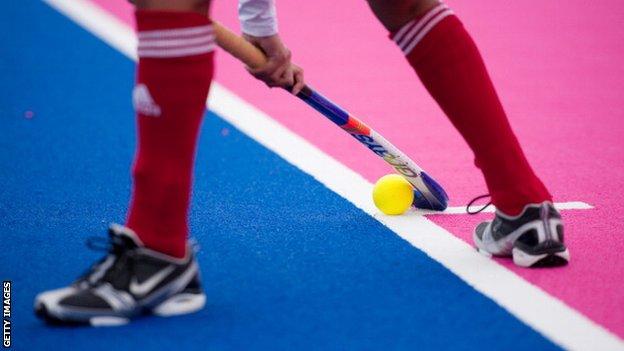 MAJOR EVENTS THIS WEEK
HOCKEY - London Prepares International Tournament, Riverbank Arena (2-6 May); Great Britain are competing in the men's and women's four-team invitational tournaments, which double as an Olympic test event. The women's competition includes world champions Argentina, who beat GB in the final of the Champions Trophy earlier this year. The men's event features the top two sides in the world, Australia and Germany, and eight-time Olympic champions India. GB matches are live on the BBC red button and online.
WATER POLO - London Prepares International, Water Polo Arena (3-6 May); Great Britain's women are appearing at the Olympics for the first time this summer and this four-team test event - featuring Australia, Hungary and the USA - will give them a good idea of what to expect. You can read BBC commentator Nigel Adderley's preview here. Live commentary of all GB's matches on BBC Radio Five live Sports Extra.
ROWING - World Cup, Belgrade, Serbia (4-6 May); the first of three World Cup regattas sees a full-strength GB squad - including the new-look men's coxless four - aiming to make a big impression ahead of Olympic selection on 6 June. The full squad can be viewed here. Live coverage on the BBC red button and BBC Radio Five live. Highlights on BBC2, Monday 7 May 1130-1230
CYCLING - Giro d'Italia, Denmark/Italy (5-27 May); the 95th Giro d'Italia sees Mark Cavendish - riding for Team Sky - targeting the pink jersey and victory in the team time trial. He has a strong team riding with him, including Ben Swift and Geraint Thomas. Follow Mark Cavendish on Twitter.
TAEKWONDO - European Championships, Manchester (3-6 May); having won four medals at last year's World Championships in Korea, Great Britain are confident of more success in front of their home crowd. Aaron Cook, who controversially left the GB set-up last year, defends his -80kg European title. You can see the full squad here.
ARCHERY - World Cup Stage Two, Antalya, Turkey (2-6 May); having missed the opening round in China due to the Olympic trials, Great Britain's leading recurve archers will be competing in Turkey. The GB squad of eight is: Simon Terry, Alan Wills, Larry Godfrey, Mike Peart, Alison Williamson, Naomi Folkard, Amy Oliver, Charlotte Burgess. Follow Archery GB on Twitter for updates.
SHOOTING - ISSF Shotgun World Cup, Lonato, Italy (1-8 May); after last week's disappointing showing at the Olympic test event, Great Britain's 20-strong squad will seek improvements in this third leg of the World Cup. Richard Faulds and world-record holder Peter Wilson are medal hopefuls in the men's double trap. Follow the ISSF on Twitter for updates.
EQUESTRIAN - Badminton Horse Trials (4-7 May); this year's event, which was to serve as a trial for London 2012, has been cancelled because of heavy rain.
LAST WEEK'S HIGHLIGHTS
Chambers free to compete at London 2012; sensational win for Wiggins; rain thwarts Fox-Pitt grand slam bid; Kruse beats fencing world champion in Japan.
OLYMPICS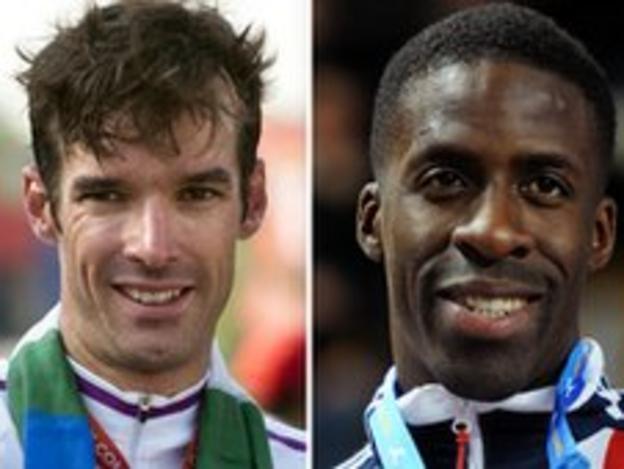 Britain's former drugs cheats can compete at London 2012 after a court overturned the British Olympic Association's policy of lifetime bans.
The BOA has lost its battle with the World Anti-Doping Agency (Wada) at the Court of Arbitration for Sport (Cas).
It means the likes of sprinter Dwain Chambers and cyclist David Millar can try to qualify for Team GB.
The Cas ruling was expected after the reigning Olympic 400m champion LaShawn Merritt last year won his appeal against an IOC doping law which prohibited any athlete given a ban longer than six months from competing at the next Games.
CYCLING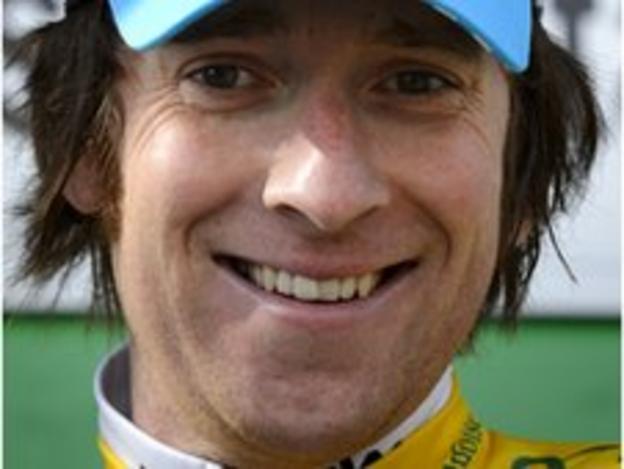 Bradley Wiggins won the Tour de Romandie title after producing a sensational time trial to win Sunday's 16.5km stage in Crans-Montana.
The Team Sky rider, who started the day nine seconds behind Spanish leader Luis Leon Sanchez, had to change his bike early on after a mechanical problem.
But he powered round in 28 minutes 56 seconds to take the stage by one second and the overall race by 12 seconds.
Wiggins is the first Briton to win the race through Switzerland in its 65-year history.
EQUESTRIAN
William Fox-Pitt secured victory at Rolex Kentucky aboard his 2011 Burghley champion Parklane Hawk after a tense showjumping finale.
Fox-Pitt, courtesy of his overnight lead after cross-country, was last to go in the showjumping phase, but he held his nerve amid intense pressure.
It was the 43-year-old rider's second Kentucky triumph in three years, but his hopes of landing the £220,000 Grand Slam were dashed on Monday by the cancellation of the Badminton Horse Trials.
In Germany, British dressage star Charlotte Dujardin set a world record for the Olympic grand prix special discipline, beating the previous best by 3%.
SHOOTING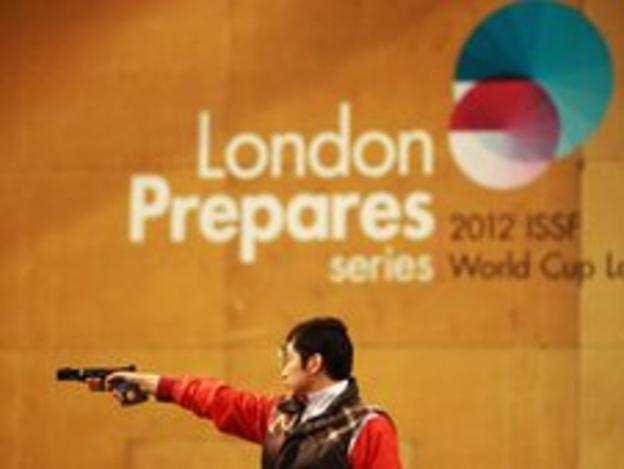 British trap shooter Ed Ling narrowly missed out on a medal at the World Cup meeting in London, which doubled as an Olympic test event.
The unheralded 29-year-old forced a shoot-off for the bronze medal but eventually lost to Italy's two-time Olympic silver medallist Giovanni Pellielo.
Ling was the only British finalist across the 15 events, with Russia topping the medal standings with six medals (two gold and four silver).
Several shooters complained about the cold and sodden conditions at the temporary venue, while a voice-activated trap broke down during one event and local foxes were reported to have chewed through cables.
JUDO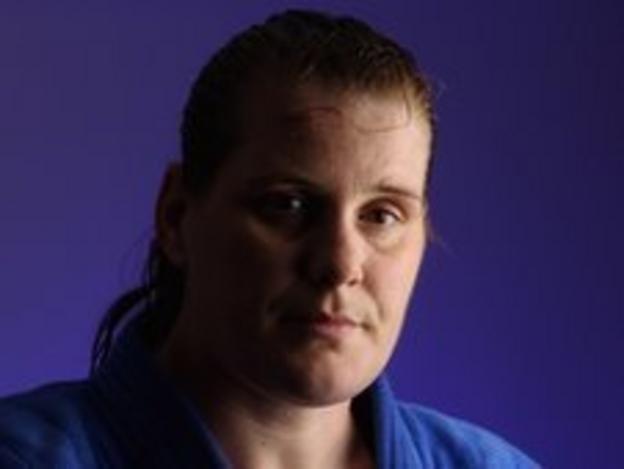 Karina Bryant's heavyweight bronze medal was the highlight for Great Britain at the European Championships.
The four-time European champion showed she was back on track after missing six months with a neck injury.
Britain's Sarah Clark just missed a medal in the -57kg competition after losing her bronze medal bout to Germany's Miryam Rop
It was a frustrating championships for the British team overall, with Euan Burton and Ashley McKenzie's first round defeats particularly disappointing.
ATHLETICS
Lee Merrien will run in the 2012 Olympic marathon after selectors reversed a decision not to pick him.
The 32-year-old, from Guernsey, failed to run under the 'A' qualifying time of 2:12 at the recent London Marathon, but was the first British finisher in a personal best time of 2:13:41.
FENCING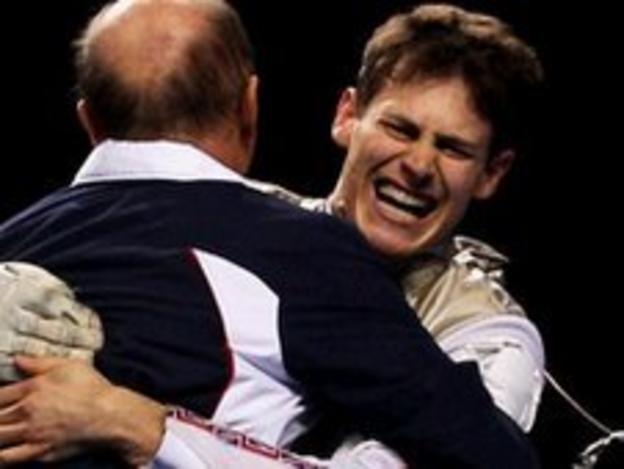 Britain's Richard Kruse scored an impressive win over world champion Andrea Cassara on his way to bronze at the Wakayama Grand Prix in Japan.
The 28-year-old avenged two previous defeats by world number one Cassara with a 15-13 win over the Italian in the last 16.
Kruse's run came to an end when he lost to eventual champion Jianfei Ma of China 15-14 in the semis.
The result takes Kruse up to 13th in the latest world rankings.