Great Britain's Mo Farah to run 5,000m at London Grand Prix
Last updated on .From the section Olympics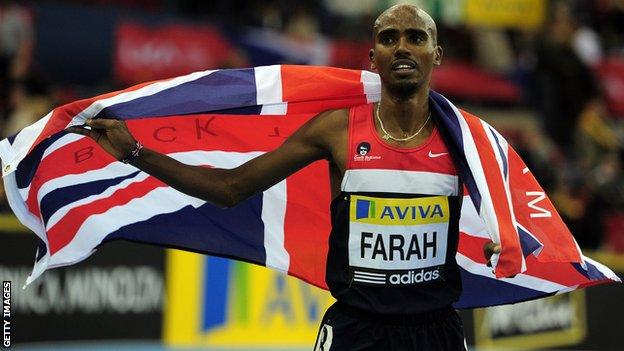 World champion Mo Farah says he will compete over 5,000m at the Aviva London Grand Prix in July.
The Crystal Palace meeting, which takes place on 13 July, will be the distance runner's last event before the Olympics.
Farah, who has been training in America, said he was relishing the opportunity to "race back home".
"I miss London and it's not until you're back you realise how much you miss it," he said.
The runner, who in March, said the London meeting would be "a great way to prepare for the summer ahead".
"At Crystal Palace we always get a great crowd and I'm really looking forward to competing on home soil before the Olympics," he said.
"I think home support really gives British athletes an edge over our rivals, and that support will not only make a massive difference to us at Crystal Palace but also at the Games."
The 29-year-old won the 3,000m race at the London Grand Prix in 2011, recording a time of seven minutes 40.15 seconds.