London 2012: Great Britain women lose 11-4 to Hungary in test event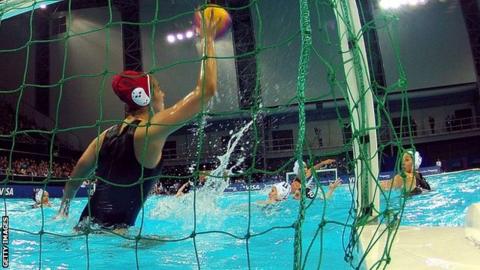 Great Britain's women completed their programme at the Olympic test event with an 11-4 defeat by Hungary to finish last in the four-team competition.
The squad were not able to recreate the intensity they displayed during their creditable 7-6 defeat by one of the Olympic favourites United States on Saturday and after conceding a couple of early goals were never able to close the gap on a Hungarian side who recorded their second victory over the host nation in three days.
Ciara Gibson-Byrne (2) and Lisa Gibson both continued their fine individual form during the event, with Fiona McCann also making the scoresheet.
Coach Szilveszter Fekete admitted his side were tired against top-quality opposition in as many days.
"Yesterday we had a good game but we finished at nine and were having breakfast for this game at seven this morning so I think we were tired physically and mentally," said the Hungarian-born coach.
"Over the tournament this has been a good week for us though. This is the top level so it's been a good beginning to our last phase of preparation through to the Olympics."