London 2012: Man Utd's Javier Hernandez to miss Olympics
Last updated on .From the section Olympics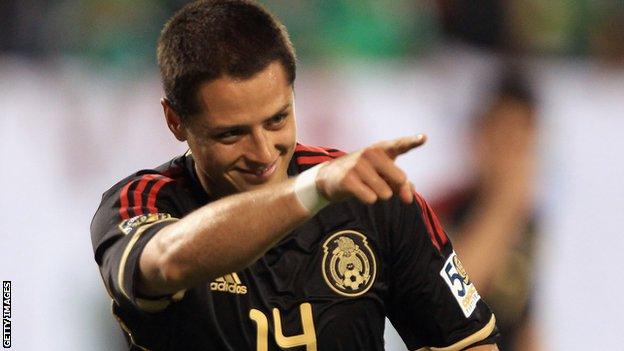 Manchester United have said that Mexican striker Javier Hernandez will not play at the London Olympics.
Hernandez had initially been selected as one of Mexico's three over-age players for the tournament.
But Reds boss Sir Alex Ferguson told the club's website: "We've agreed with the Mexican Football Association that he is going to get the rest he needs."
However, Mexico team director Hector Gonzalez Inarritu said: "Alex Ferguson denied Hernandez's participation."
Hernandez, who turns 24 on 1 June, will still play for Mexico in their World Cup qualifiers against Guyana and El Salvador at the start of June.
Mexico are in Group B for London 2012 and will play South Korea on 26 July, followed by games against Gabon and Switzerland.
Ferguson believes Hernandez's form has suffered since he played for Mexico in last summer's Gold Cup.
"His form last season [2010-11] was fantastic," said the Scot. "He's found the second year more difficult, but a lot of that is down to not having a summer break for three years and playing every summer for his country.
"Next year he will be fine as we have agreed that he is going to get the requisite rest to perform in the Premier League."