London 2012: Alex Partridge explains Olympic rowing decision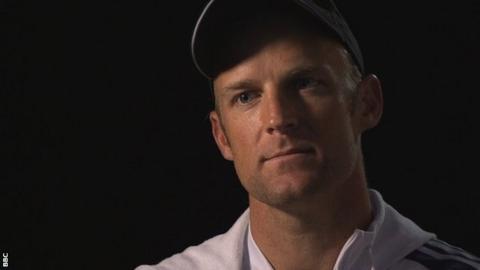 Alex Partridge has told BBC Radio 5 live that frustration led him to give up his dream of making Great Britain's Olympic coxless four team.
Partridge was in direct competition with Tom James, who, ahead of the naming of the Olympic squad, had been picked in the four for the opening World Cup regatta last weekend.
"My frustration was I'd felt I'd done enough to be in the four," he said.
Partridge will compete in the eight having won silver in the boat in 2008.
"The selection was going on and on and that frustrated me," continued Partridge, in his revealing interview with two-time Olympic rowing gold medallist James Cracknell.
But Partridge said winning a medal for the team was the most important thing and stressed he felt more suited to securing gold in the eight.
"I've rowed in the four and eight. I've probably been rowing the best I have, technically, in the last two years. I felt I'd be able to contribute more to the eight than four.
"For guys in the eight, I'm not joining them as someone who has lost their place in the four, but someone who has chosen to be in the eight."
The Great Britain rowing squad is set to be named on 6 June.