Nick Leavey's Olympics hopes dashed by hamstring injury
Last updated on .From the section Olympics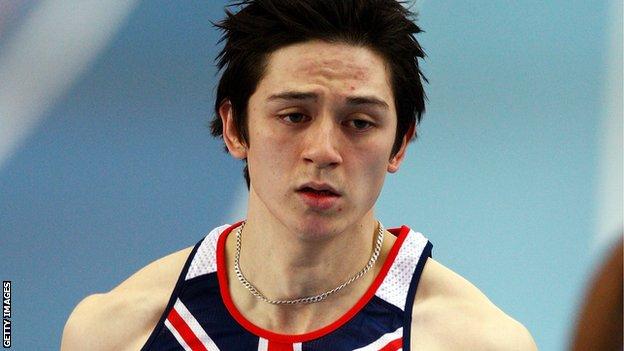 Canterbury athlete Nick Leavey admits his hopes of qualifying for the Olympics are over after suffering another injury setback.
The 25-year-old, who was targeting a place in the 4x400m relay team, has been plagued by hamstring problems.
"Realistically, I will not be ready to race at the trials or even race this season," he told BBC Radio Kent.
"It's been a pretty difficult year. Knowing I definitely won't be going is heartbreaking, to be honest."
Leavey was a member of the England quartet that won a relay bronze at the 2010 Commonwealth Games in Delhi and last year went one better when Great Britain took silver at the European Indoor Championships in Paris.
He was convinced he was capable of making the 4x400 squad for the London Games.
"Based on the last couple of years, if you run a mid-to-high 45 second time - a 45.6 or a 45.8 - I think that would get you in the team.
"It's a lot quicker than I had run but I think I was capable of hitting those sort of times," he said.
Leavey admitted he was now "at a crossroads" and faced a difficult decision over whether to continue his running career.
"I was in such good shape last summer, running an indoor personal best,"
"The only thing keeping me going was wondering if I could get back to that shape, but I haven't been able to shake the injury off," he added.
"Realistically, If I don't race this season, that's two years without competing.
"I don't know if I have the time or resources to come back from that. I'll probably have another couple of courses of injections and see what happens.
"Running has been my life for the last 10 years so I don't know what I'll do. It's all up in the air."