London 2012: Games will bring everybody together - Cram

By Steve Cram
BBC athletics commentator
Last updated on .From the section Olympics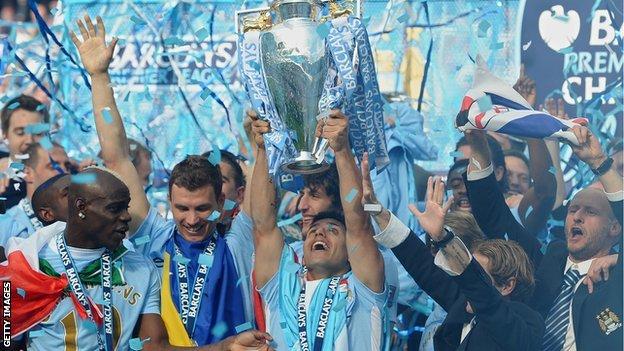 Did you watch the football last weekend?
I was sat in a hotel lobby in Doha, Qatar, following the opening meeting of the Diamond League, watching the drama unfold alongside two African businessmen. One was a big Manchester City fan, the other an Arsenal fan so you can imagine what they were like as the afternoon wore on.
It soon dawned on me that I was sitting with two guys whom I'd never met before, brought together by 90 minutes of incredible sporting drama.
And that's what the Olympics are all about - people from all over the world coming together to enjoy fantastic sport.
In the lead up to the Games there will be a lot of attention on security and venue queues and traffic, but the people who flock to London are coming to enjoy the sport. They're coming to watch the hockey or the taekwondo, or whatever it might be.
When the Brits are competing, I can't imagine what the atmosphere will be like in the country. The only thing comparable, in football terms, would be if England won the World Cup.
Just as with the Premier League matches last weekend, even if you're not a sports fan you're grabbed by it all as though you are. Maybe even more so. You'll hear people saying 'oh, did you see that?' or 'come and have a look at this'.
We saw it happen with the curling at the 2002 Winter Olympics. After Rhona Martin and her team won Olympic gold, the first Brits to win a winter medal in 18 years, suddenly everyone becomes a curling fan and everyone knows everything about the sport, which is great.
People who normally have no interest will, for a short period of time, be cheering on the GB hockey team or Britain's Aaron Cook in taekwondo, for example.
There will be some children who see a sport for the first time ever, either on the television or in the flesh if mum and dad have managed to get them a ticket, and will become inspired by what they've seen and so badger their parents to take them to their nearest club.
Realistically I don't think we're going to get queues and queues at the local taekwondo club. You will get some, don't get me wrong. And of those, some may be standing in front of a television camera in the future saying 'I remember when my mum and dad took me to London 2012 and I decided to give it a go'.
But I don't think we'll see that legacy come to fruition too soon after the Games. Interest will be raised for a short period of time and out of that we'll hopefully get some future Olympians.
The key for these minority sports is to use the window they have and make sure their doors are open ready to welcome people when they show an interest.
And for those not interested in sport, they will surely be drawn to the human spirit of the Games and be touched by the stories of those who have had to overcome problems on their way to London.
When you sit in an Olympic venue, you will be surrounded by people from all over the world. That's the great thing about the Games - they don't belong to anybody.