London 2012: Chambers and Millar cleared to take part in Games
Last updated on .From the section Olympics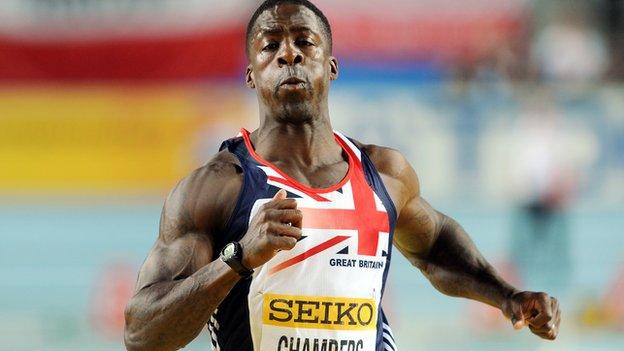 Former drugs cheats Dwain Chambers and David Millar have been formally cleared to take part in the London Olympics.
The British Olympic Association (BOA) has officially rescinded its lifetime ban for athletes convicted of doping.
Last month, it lost a battle with the World Anti-Doping Agency (Wada) at the Court of Arbitration for Sport (Cas).
The decision means Chambers is now eligible for selection into Team GB's track and field squad, and Millar for the cycling road race team.
A BOA statement said: "Following a discussion period, during which members of the National Olympic Committee (NOC) reiterated their support for the decision taken by the BOA board to defend the Eligibility By-law before Cas, it was agreed that the by-law would immediately be rescinded in order for the BOA to comply with the Cas ruling.
"The BOA will now notify Wada of this decision in writing.
"Additionally, the NOC encouraged the BOA to remain actively and constructively involved in the ongoing consultation process to amend the World Anti-Doping Code. NOC members expressed a desire to see the Code amended in a manner that would provide stronger penalties for serious doping offences, and for the autonomy of National Olympic Committees in determining selection criteria for their Olympic Teams to not be undermined or subjugated as a result of the Code."
The BOA had been locked into a lengthy legal battle with Wada over what it said was its right to continue imposing lifetime Olympic bans on British athletes, even after they had served suspensions.
In November 2011, Wada ruled this BOA by-law was not compliant with the Wada code, prompting the BOA to appeal against the decision at Cas.
But Cas has ruled the BOA must comply with Wada, paving the way for British athletes who were banned for life from Olympic competition to be eligible for selection after serving shorter bans.