London 2012: Olympic sport this week
Last updated on .From the section Olympics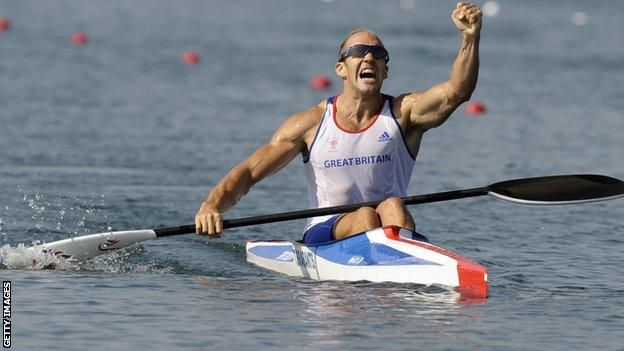 MAJOR EVENTS THIS WEEK
CYCLING - BMX - World Championships, Birmingham (24-27 May); four-time world champion Shanaze Reade is aiming for more gold in front of her home crowd. Liam Phillips leads the British men's team in this last major event before the Olympics. Highlights on BBC2 on 3 June.
CANOE SPRINT - ICF World Cup, Duisburg, Germany (25-27 May); after last week's opening World Cup event in Poland, the British focus is on the battle for Olympic selection between Olympic K1 1000m champion Tim Brabants and Paul Wycherley. Whoever fares better in Germany will clinch their place at London 2012. Follow Tim Brabants and Paul Wycherley on Twitter.
GYMNASTICS - Men's European Championships, Montpellier (23-27 May); 150 gymnasts from 36 countries are competing in France. Louis Smith has won European silver twice on the Pommel Horse; he hopes to go one better on Thursday 24th. Daniel Purvis, Kristian Thomas, Max Whitlock and Ruslan Panteleymonov complete the GB team. Daniel Keatings is still recovering from an ankle injury. Coverage on the BBC red button and highlights on BBC2 on 3 June.
TRIATHLON - ITU World Series, Madrid (26-27 May); the Brownlee brothers, Alistair and Jonathan, won gold and silver in Spain last year. With Alistair still recovering from an achilles injury, this is a chance for in-form Jonathan to claim gold. Helen Jenkins has decided to rest after her tremendous win in San Diego two weeks ago. Coverage on the BBC red button and highlights on BBC2 on 3 June.
ROWING - World Cup, Lucerne, Switzerland (25-27 May); the second World Cup meeting has been dubbed rowing's 'regatta of death' as it is the final Olympic qualifying event. After a strong opening World Cup showing in Belgrade, GB's leading boats are unchanged. The full GB team can be viewed here.Coverage on BBC Two and the BBC red button on 27 May.
CYCLING - ROAD - Giro d'Italia, Denmark/Italy (5-27 May); the 95th Giro d'Italia concludes with Mark Cavendish - riding for Team Sky - targeting further sprint wins after clinching his third victory last week. He has a strong team riding with him, including Geraint Thomas. Follow Mark Cavendish on Twitter.
MODERN PENTATHLON - World Cup Final, Chengdu, China (26-27 May); Great Britain recently selected their women's team for the Olympics so the focus is on GB's men, with Sam Weale, Nick Woodbridge and James Cooke competing for two London 2012 places.
SWIMMING - European Championships, Debrecen, Hungary (21-27 May); Great Britain are sending a small team of five, having made this event optional for British Olympians. The team is Robbie Renwick, James Goddard, Michael Jamieson, Craig Gibbons and Sophie Allen. Follow James Goddard on Twitter.
SYNCHRONISED SWIMMING - European Championships, Eindhoven (22-27 May); GB are sending a squad of 12 to the Netherlands, including Olympians Jenna Randall and Olivia Allison in the duet. Follow Jenna Randall on Twitter.
ARCHERY - European Championships, Amsterdam (21-26 May); GB's Olympic team of Alan Wills, Larry Godfrey, Simon Terry, Amy Oliver, Alison Williamson and Naomi Folkard are among 421 archers from 40 countries competing this week. The Championships also serve as an Olympic qualifier for some nations. Follow Archery GB on Twitter.
BADMINTON - Thomas and Uber Cup Finals, Wuhan, China (20-27 May); the men's and women's team world championships features an England men's team who could not have asked for a tougher group. They lost their opening tie against hosts and favourites China on Sunday and face Indonesia on Monday. Follow Rajiv Ouseph on Twitter.
TORCH RELAY, Great Britain (18 May-27 July) - the flame continues its 70-day relay around the UK. You can watch live coverage and check the complete route here.
PARALYMPICS - World Cup, Manchester (22-26 May) - this year's World Cup gets underway on Tuesday with an afternoon of athletics, featuring Great Britain's two-times Paralympic champion David Weir in the T53/54 400m and 800m wheelchair races. Wheelchair basketball, boccia and 7-a-side football follow later in the week. You can view the full schedule here.BBC Radio 5 Live will broadcast live from the athletics on Tuesday from 1200.
LAST WEEK'S HIGHLIGHTS
Tom Daley sets personal best to win European gold; Jessica Ennis frustrated by hurdle mix-up; Ben Ainslie wins record sixth Finn title; and Savannah Marshall wins boxing gold as GB's women shine in China.
DIVING
Tom Daley recorded a personal best to win 10m platform gold at the European Championships in Eindhoven and repeat his 2008 success at the same venue.
Daley - who celebrates his 18th birthday today (Monday) - achieved a mark of 565.05 in the Netherlands.
That surpasses Matthew Mitcham's winning score of 537.95 at the Beijing Olympics - although China's world champion Qiu Bo has a personal best in excesss of 600.
Daley's victory rounded off a brilliant week for the British diving team, after Tonia Couch and Sarah Barrow took gold in the 10m platform synchronised event.
ATHLETICS
Jessica Ennis was denied a personal best in the 100m hurdles at the Great CityGames in Manchester because only nine of the necessary 10 barriers were laid out by the organisers.
The Team GB heptathlete clocked 12.75 seconds but her time does not stand.
Dwain Chambers finished second in the 150m, his first race on British soil since learning he can compete at London 2012 .
Elsewhere, Lawrence Okoye broke his own British discus record with a throw of 68.24 metres at the Halle Throws International in Germany.
And Phillips Idowu had an impressive win at the Diamond League meeting in Shanghai, beating world champion Christian Taylor to win the triple jump with a leap of 17.24 metres.
SAILING
Three-time Olympic champion Ben Ainslie won a record sixth Finn world title at Falmouth Bay in Cornwall.
Ainslie won seven of the nine races to finish well clear of team-mate Ed Wright, who won silver.
There was success too for Britain's Hannah Mills and Saskia Clark, who won the gold medal at the 470 World Championship in Barcelona.
Joint leaders before the final event, they finished third in the medal race to beat France's Camille Lecointre and Mathilde Geron to the title.
CANOE SPRINT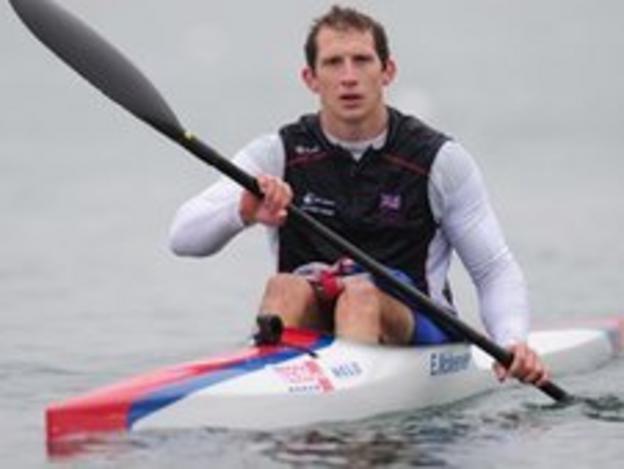 Great Britain's Ed McKeever held off Spaniard Saul Craviotto to claim World Cup gold in Poland.
Despite having to battle a strong headwind, McKeever won in 36.92 seconds.
There was further success for Britain in the K2 category, with Liam Heath and Jon Schofield winning silver behind French pair Arnaud Hybois and Sebastien Jouve.
Paul Wycherley levelled his race-off for London 2012 selection with reigning Olympic canoe sprint champion Tim Brabants by reaching the final of the K1 1,000m sprint, while Brabants went out in the semi-final.
BOXING
British middleweight Savannah Marshall won gold at the Women's World Boxing Championships in China after defeating Azebaijan's Elena Vystropova 17-15 in the final in Qinhuangdao.
Marshall's win completed a highly successful tournament for the GB women's team, with team-mates Nicola Adams and Natasha Jonas also securing Olympic places.
Nicola Adams took flyweight silver after being outpointed 14-10 by China's Ren Cancan in the final.
And Jonas took bronze in the lightweight event, which was won by Ireland's Katie Taylor.
HOCKEY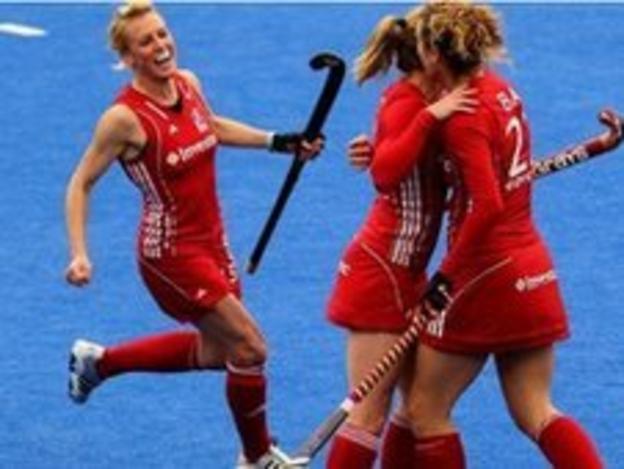 Alex Danson and Crista Cullen have been named in the Great Britain Olympic women's hockey squad despite carrying injuries.
Danson suffered a shoulder injury and Cullen hurt her ankle at the Olympic test event earlier this month.
Both players will miss the London Cup warm-up tournament in June but return for the Games.
Britain, ranked fourth in the world, have named a squad of 16 for this summer's Olympics, where they will hope to improve on sixth place in Beijing.
EQUESTRIAN
Nick Skelton continued his majestic form of the past six months by winning the Global Champions' Tour event in Hamburg.
On current form, the 54-year-old could be a gold medal favourite at the Olympics, although no decision has yet been made on which horse he will ride at Greenwich Park - Big Star or Carlo 273.
VOLLEYBALL
Great Britain's men saw off Albania to move through to the next phase of the European Championships in September.
Harry Brokking's side won the first leg 3-0 in Tirana last week and were equally untroubled in the return leg in Crawley, winning by the same scoreline.
OTHER NEWS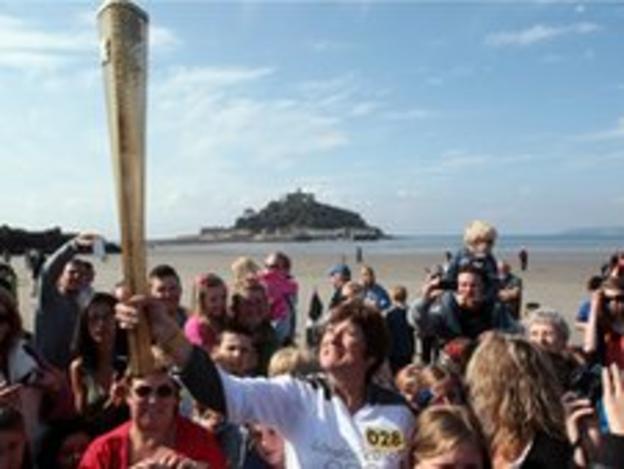 About 100,000 people turned out to cheer the start of the Olympic torch relay, police estimate.
Streets in Cornwall and Devon were packed as torchbearers young and old carried the flame from Land's End to Plymouth.
Triple Olympic gold medallist sailor Ben Ainslie was the first torchbearer in the 8,000-mile relay.
The torch visits the four nations of the UK before being taken to the Olympic Stadium in Stratford on 27 July for the opening ceremony of the Games.