London 2012: Many tickets for Olympics remain unsold

By James Pearce
BBC Olympics correspondent
Last updated on .From the section Olympics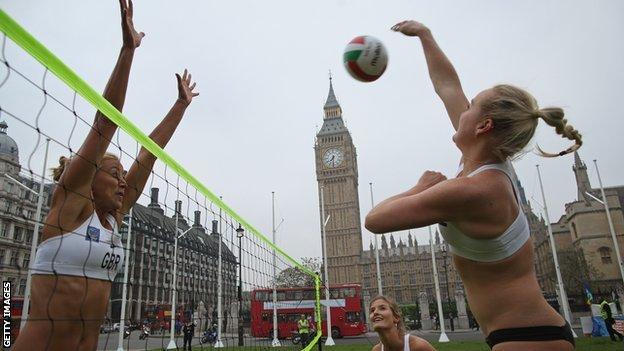 The BBC has learned that nearly a third of the Olympics tickets which went on sale earlier this month remain unsold.
The London 2012 organisers had expected that the 928,000 tickets would all be snapped up quickly by eager buyers, but that has not proved to be the case.
There are still more than 20 sessions with availability for sports like boxing, basketball, beach volleyball and weightlifting.
In total there are nearly 300,000 tickets remaining on sale.
That is in addition to the more than one million football tickets which are left.
For the first time since London 2012 tickets went on sale last year there is now a genuine prospect of the Games not selling out.
Demand was so high last year, with 22 million tickets applied for in the initial ballot, that it seemed an inevitability that every ticket would be sold.
Ticketing, though, has turned out to be the greatest challenge for London 2012 organisers.
There have been a number of problems with the website, which is run by Ticketmaster, with some people last summer even having to be informed that they had not been successful in buying the tickets which they had originally been told that they had got.
Many others were frustrated by the ballot process, which left more than a million applicants empty handed after the first round of sales.
A London 2012 spokesman refused to be downhearted about the slow sales since tickets were made available again on May 11th.
"We have delivered on our promise to give those people who missed out last year another opportunity to buy tickets and thousands did.
"With nine weeks to go before the Games start, we are in a fantastic position - ahead of where we expected to be when tickets first went on sale in 2011.
"There are still tickets available, but many sports have limited availability."
The chances, though, of empty seats at London 2012 have definitely increased.
There are still another 150,000 non-football tickets which will not go on sale until next month.
So even if the London organisers manage to shift the current batch of 300,000 tickets, their job is far from done.