Helen Glover targets gold at Munich World Cup regatta
Last updated on .From the section Olympics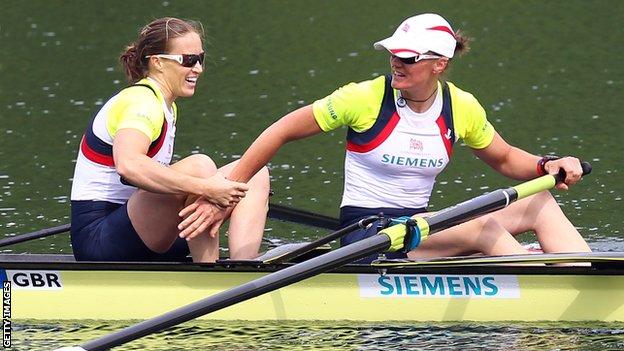 Cornwall's GB rower Helen Glover says she and her partner Heather Stanning are hoping for a clean sweep at this summer's World Cup regattas.
"It'll be great to get a third gold and I think that's one target of many," Glover told BBC Radio Cornwall.
"I think the other targets are going to be learning about ourselves," added the 2011 world silver medallist.
The duo look certain to be selected for the 2012 Olympics and Glover says the pair are now fully focused on working hard in preparation for their bid to strike gold in London.
Their final regatta before the Olympics is in Munich next month.
"We trained really well going into the last regatta so we're going to keep our training up and race well," she said.
"With everything we learnt from that last regatta, we're going to have a few weeks to change things, to practise things, and then it's the real deal."