London 2012: Selection 'a fairytale' for Mohamed Sbihi
Last updated on .From the section Olympics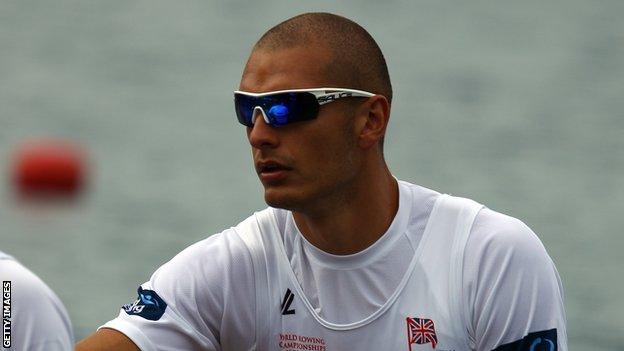 Mohamed Sbihi has described his selection in the men's eight boat for the London Olympics as "a dream".
The 24-year-old took up the sport nine years ago after being discovered through a talent identification scheme while at school in Surbiton.
He told BBC London 94.9: "An opportunity has become a dream and the dream has started to become a reality.
"I feel very fortunate. It's almost like a fairytale. If I hadn't gone into school that day, I wouldn't be here."
The Molesey Boat Club member was identified after British Rowing's World Class Start programme visited Hollyfield School in south west London.
"They wanted all the tall kids in the year to go to a special PE lesson," Sbihi added.
"I didn't really want to go because I wanted to play football but my PE teacher pulled me back and told me that as I was the tallest guy in the year, I had to go.
"Before I knew it, I was in the top four out of 10,000 kids who had been tested in our area. I didn't like it to start with but then it slowly hooked me.
"I feel honoured and proud to wear the GB flag. I have to thank everyone who has been involved in my development."