London 2012: Olga Butkevych wins GB's only wrestling spot
Last updated on .From the section Olympics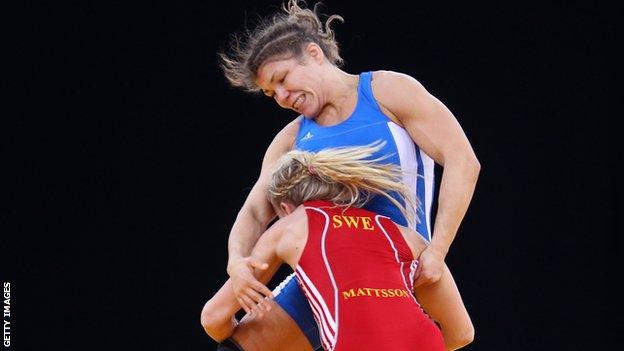 Ukraine-born wrestler Olga Butkevych has confirmed her place in Great Britain's Olympic squad.
The 26-year-old, second at a Games Test event in December, will compete in the 55kg class at London's ExCeL Centre.
"I won silver at the test event last year, and it would be wonderful if I can be on the podium for the real thing," she said.
Butkevych will be Team GB's sole Olympic wrestler after the sport failed to meet agreed selection criteria.
British Wrestling was initially awarded three places at the Games, but lost two after a ruling by the Olympic Qualification Standards panel, which included Sir Clive Woodward and Team GB chief Andy Hunt.
Butkevych was among a group of eastern European athletes brought over to train with the GB squad in 2007. She was granted a British passport in May.