Kevin Gallacher eyes four Scots in Team GB at Olympics
Last updated on .From the section Olympics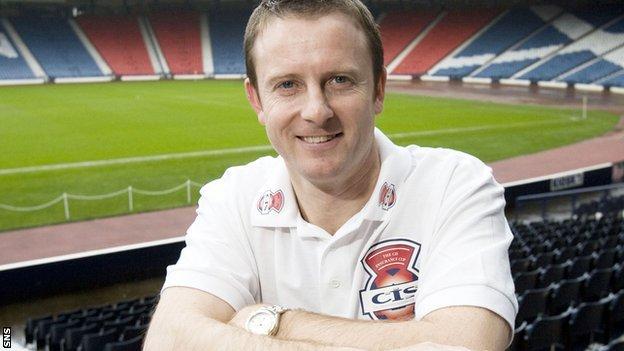 Kevin Gallagher hopes at least four of his fellow Scots make the Team GB men's squad - and that big crowds watch Olympic football games at Hampden.
The former Scotland striker is now an ambassador for Olympic football and is hopeful it can overcome a perceived lack of interest in his homeland.
Wolves striker Steven Fletcher is the most prominent Scot to by vying for a place in Stuart Pearce's men's squad.
"I'm hoping we can get up to four players," Gallacher told BBC Scotland.
"I'm hoping we can get a quarter of the squad there and I think it would be fantastic to get that.
"I know the last time we had Team GB in football, we had four amateur Scots players in there, so I'm looking for that again."
The Scottish Football Assocition, along with their Northern Irish and Welsh counterpats, have refused to be part of Team GB and have made it clear they do not want their players involved for fear of risking their countries' separate identities in world football.
But they cannot block the likes of Fletcher, currently out of favour with Scotland after a disagreement with coach Craig Levein, from accepting an invitation to play.
"There's a lot of people who are against Team Great Britain for political things, but a young footballer just wants to play football, whether it's representing his nation or representing something else," said Gallacher.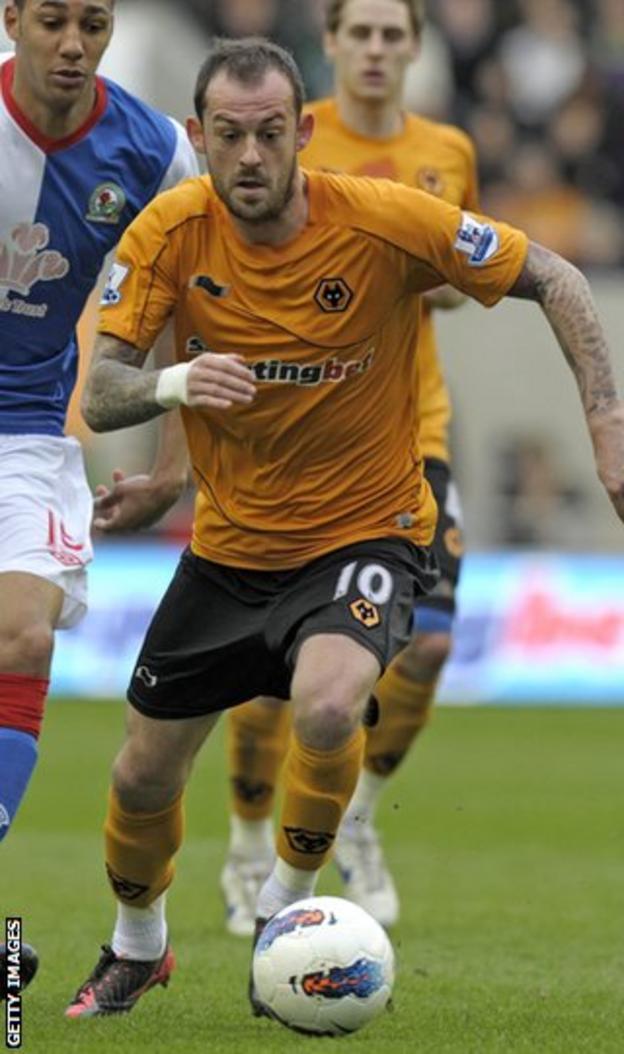 "We've had Scottish lads represent Team Great Britain for years. We've had Andy Murray in the tennis, we've had Allan Wells and Liz McColgan in running.
"We've had these world champions in the past and we can hopefully get some more Scottish ones.
"I can understand the circumstances because of the politics regarding the way things have come out in the last so many years for the four nations keeping their votes and being separate and not wanting Team GB.
"I can understand that, but these are young guys who want nothing to do with the politics.
"They just want to play football and, if it means a chance to represent Team GB and get to the Olympics and the possibility of winning a gold medal, then that's the way they are looking at it."
None of the Team GB matches will be played at Hampden and reports in May suggested three quarters of the available tickets had yet to be sold.
However, Gallacher is excited at the prospect of the national stadium in Glasgow hosting men's Group D - featuring Honduras, Japan, Morocco and Spain - and women's Group C - containing Colombia, France, North Korea and United States.
"To open up with the USA women's side is fantastic because they are basically the branding in women's football," said the former Blackburn Rovers and Dundee United forward.
"And to have all their games at Hampden is magnificent.
"We've also got the Spanish Under-23 men, which is good as well, as we get the chance to see their young players again coming into Hampden and seeing how their set up is that leads to the national side.
"There are South American sides that we don't get to see a lot of - Honduras and nations like that - and I think that's exciting to go and watch and be part of the Olympics.
"You've got Cardiff in Wales and Hampden in Scotland and football in these towns is fantastic. They have brought it to Hampden because they know the crowds are massively into football.
"It is a chance to get your family out to take part in some of the Olympics."