London 2012: Britain can judo medal - Daniel Lascau
Last updated on .From the section Olympics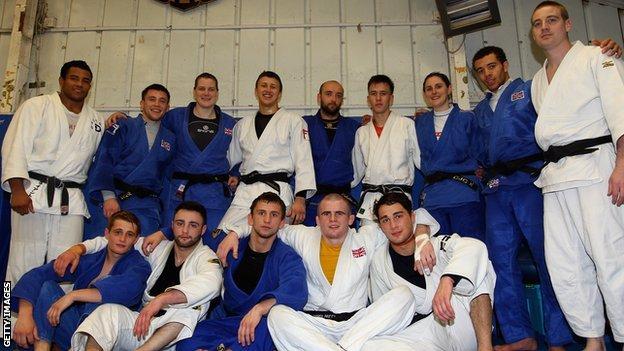 Judo performance director Daniel Lascau believes Britain can pick up a medal at the London Olympics this summer.
Team GB were in crisis after failing to win a medal at last year's World Championships in Paris in August.
The entire coaching staff was replaced with Lascau put in charge and the Romanian is hopeful of a podium finish.
"If we are realistic then we can win a medal at the Olympics with hopefully two top-eight places, maybe even three," Lascau said.
Heavyweight Karina Bryant has won five silver medals at World Championships and collected a bronze at the European Championships in April.
Half-middleweight Euan Burton is another medal candidate although he disappointed at the Euros in Russia.
Lascau, who won gold at the 1991 World Championships, said: "We are definitely on track from when I started to where we want to be now.
"It was a crisis when I arrived. It was a very hard situation that had to be changed. Since then I have to give credit to everyone for the way they have responded."
Lascau is set to name his team on 5 July, with Britain set to have places in all seven weight divisions for both men and women as hosts.
"Everyone is feeling very good about the competition now," added Lascau.
"What I can definitely say is that everyone is starting to feel they are going to be part of something big in London."